JB was eliminated from Super Idol audition.
In the episode 12 of Dream High 2 broadcast on March 6th, 2012, the third round of Super Idol audition is the mission of proposal.
On the day, Jin Yoo Jin (Jung Jinwoon) is furious after knowing that the fact that he is the pacemaker for JB (JB Lim Jae Bum) in Super Idol. In this regard, the congenial Jin Yoo Jin and Rian (Park Jiyeon) is dueling with Shin Hae Sung (Kang So Ra) and JB on the stage of Super Idol audition.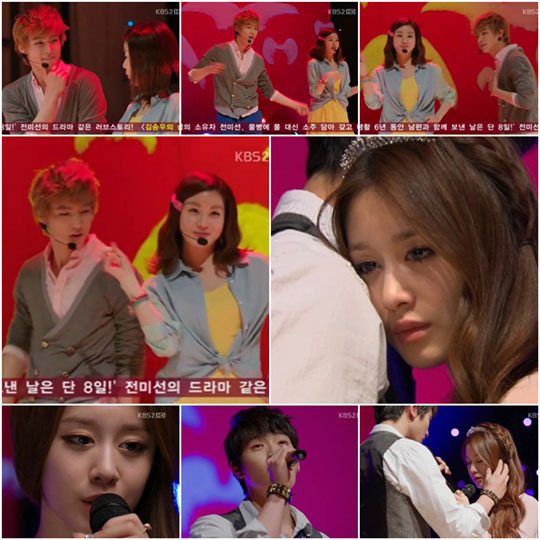 Ultimately, Jin Yoo Jin and Rian staged a tearful performance while Hae Sung and JB staged a sweet performance, getting round of applauses from students.
After the performance of all students ended, the producer Shin Jae In announced the losers. JB is one of the losing candidate. Rian and JB cannot hide their panic.
Besides, in the broadcast, Hae Sung and JB spend a great time together, becoming lover.