T-ara's Park Jiyeon was saying to Ham Eunjung, "Senior Eunjung, please give me your advice on my appearance in Dream High 2."
An official of CCM said, "Ji-yeon is currently starring in Dream High 2, she is consulting Eun-jung on some knowledge of filming."
The upcoming Dream High 2 is similarly set against the background of performing arts high school, and Jiyeon has joined the filming since end of 2011. In the drama, she is playing the role of a member of pop idol group, wanting to be an actress but does not have the fundamental in acting.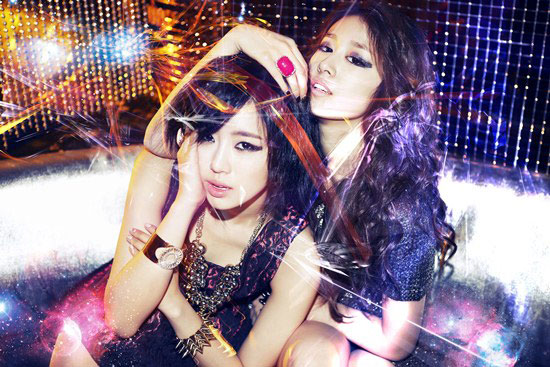 The concept of the character is similar to the role previously portrayed by Eunjung, therefore Jiyeon is seeking guidance on the knowledge of filming from Eunjung, and Eun Jung explained to Ji Yeon.
Ji Yeon and Eun Jung can be said as the two persons in T-ara group with most experience in filming. Ji Yeon used to star in Soul, Master of Study, Jungle Fish 2, Death Bell and etc. While Eun Jung also used to star in Coffee House, White: Melody of Death, Queen Insoo, Death Bell and etc.