The pervert-like groping hand or Jiyeon and manner hand of Jinwoon become a topic.
The groping hand and manner hand still cuts from Dream High 2's G minor couple Park Ji Yeon and Jung Jin Woon were released on March 19th, 2012.
In the published Jiyeon's groping hand still, Jiyeon was just like a naughty girl, jokingly held the face of Jinwoon. Unlike the groping hand of Jiyeon, in the pose where Jinwoon put his hand over the shoulder of Jiyeon, his hand did not stick to Jiyeon, showing his manner hand.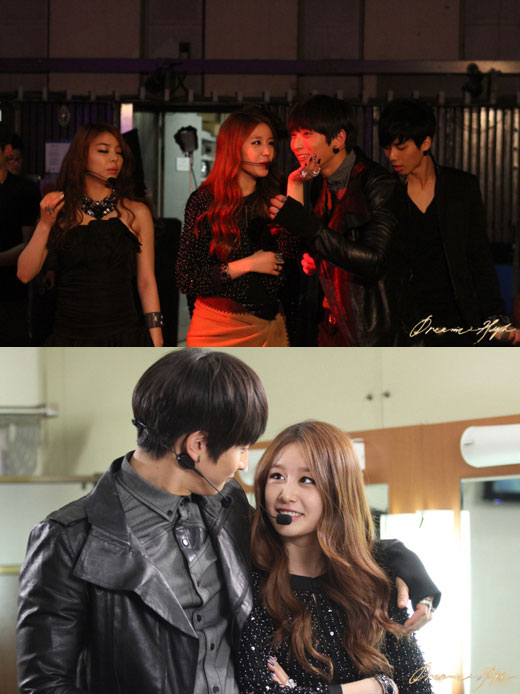 Netizens commented on the groping hand of Jiyeon, "Even if it's groping hand, as long as she is Jiyeon, then it's okay," "It's not a groping hand, just a spoilt hand" and so on.
via Nate