The coupe of Eun Si Kyung (Jo Jung Suk) and Lee Jae Shin (Lee Yoon Ji) is becoming more and more happier.
In episode 18 of MBC's "The King 2 Hearts" aired on May 17th, 2012, the kiss scene of Eun-Shin couple has become the focus. The intimate dialog of the two persons and eyes that feel tender and protective toward each other have made the viewers excited.
On the day's episode, Eun Si Kyung who is always in depressed mode is about to go to China again. He meets with Lee Jae Shin in the courtyard before leaving. And Eun Si Kyung who couldn't together with Lee Jae Shin due to the identity of princess and soldier kiss Lee Jae Shin. The sunny courtyard made the kiss scene even more beautiful.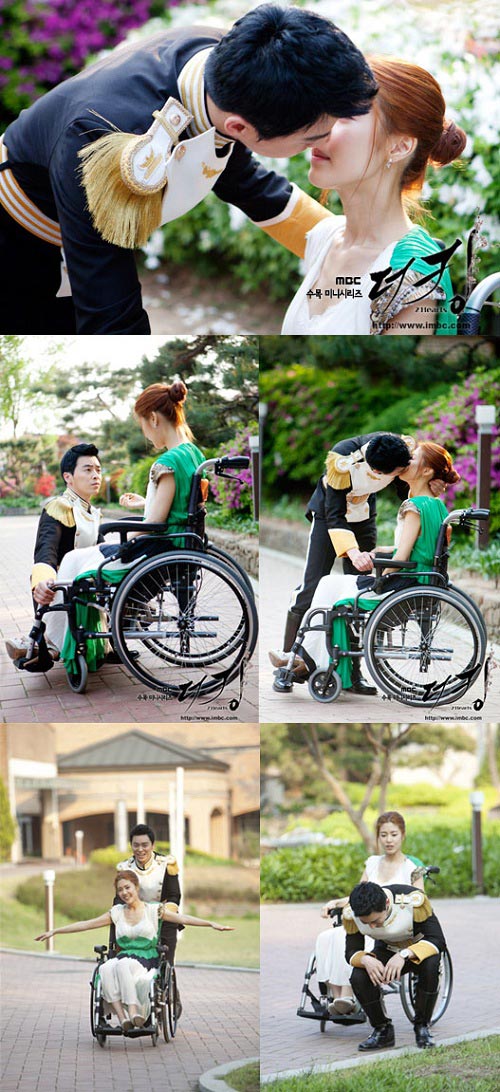 The homepage of MBC also publishes a few behind the scene photos, attracted the attention of netizens. These photos that have different angle from the shooting of drama give a different feelings. The kiss scene which looked cautious in the drama, become very lively from another angle. These behind the scene photos also include the scene of the two persons joked at the filming set, allowing viewers to see the love which is different from the characters in the drama.
Netizens said, "So cute, Eun Si Kyung please don't die in the end," "They must have happy ending," "The filming must be very hard," and so on.
In addition, the drama has two more episodes to grand finale, some hidden facts have emerged, and the plot has become more and more attractive. Hurt and forgiveness, love and persecution, all the elements are culminated in the final two episodes, the ultimate tension of the plot also made the drama even more worthwhile to watch.