In KBS weekend drama "My Husband Got a Family", Jo Yoon Hee is playing the role of Bang Yi Sook with neutral temperament who is well loved by the audience.
Jo Yoon Hee said, "I really like the current Yi Sook, because the image I left to public is always starring as young girl with long hair, although I play it very smoothly, but always have a feel that the clothing on me does not belong to mine."
"This is the first time I cut short my hair in a drama, I feel very comfortable and very natural, and I am very satisfied in heart."
"I am not feeling particularly similar with Yi Sook. Perhaps I don't usually really dress up, the clothing is casual, and Yi Sook in the drama is the same kind of person. We have a lot of similarities, so when acting it's very smooth. Actually I am now playing the inner heart of mine."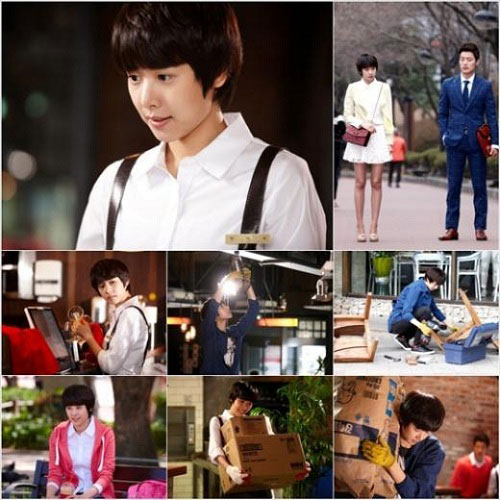 Jo Yoon Hee added, "Lee Hee Joon and me met for the first time in the dinner party of all actors of 'My Husband Got a Family'. He wore especially casually, is not egoistic, and make people feel particularly close. He also takes good care of me, let me have absolutely no pressure when acting, I am grateful to Lee Hee Joon."
Besides, the highest ratings of "My Husband Got a Family" hit 37.7%, and is known as the national drama.