JTBC Wednesday and Thursday miniseries A Wife's Credentials recorded the average viewership ratings of 3.476% (AGB Nielson based on Seoul Metropolitan Area) on episode 10 broadcast on March 29th, 2012. This is the program which highest rating ever since the launch of JBTC channel.
According the statistics of AGB Nielson, the instantaneous live ratings of episode 10 of A Wife's Credentials even hit as high as 4.976%. After the drama debuted with ratings around 1%, the ratings have since surged, recording the highest ratings since the debut at the last preview scene of Seo Reo (Kim Hee Ae) and Tae Oh (Lee Sung Jae) after a year. Since March 14th, 2012, A Wife's Credentials has set record as the highest rated program among all cable TV programs apart from TV shows on terrestrial TV stations.
A Wife's Credentials debuted in February 2012 is directed by An Pan Suk who used to direct White Tower, and screenplay by writer Jung Sung Joo of Since We Met. The audience has praised the show as vividly depicted the hectic life of middle-aged women who scarifies for their children and husbands and the extra-curricular education boom at Seoul's Daechi-dong, the number one place for tuition. Other analysis pointed out that the meticulous interpretation by Kim Hee Ae and Lee Sung Jae who are at the center of red-hot competition, relying on each other, sharing pure love with each other, is especially capturing the hearts of middle-aged.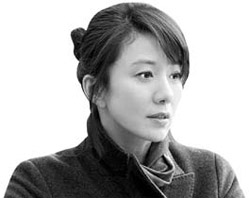 The 16-episode A Wife's Credentials left with only 6 episodes. From episode 11 broadcast on April 4th, 2012, the plot will begin to describe the story Seo Rae and Tae Oh after divorced.
via Nate