JTBC weekend drama "Queen Insoo" who has a fixed group of viewers and has maintained a constant viewership ratings of nearly 3% has decided for episode extension.
The production team said that in order to describe in more details and better develop the story of a variety of characters such as Queen Insoo (Chae Si Ra), Queen Jeonghee (Kim Mi Sook), King Seongjong (Baek Sung Hyung) and Deposed Queen Lady Yoon (Jeon Hye Bin), decision was made to extend the initially planned 50 episodes by 10 episodes.
Accordingly, this drama will portray meticulously an unprecedented Queen Insoo. And, the son of Deposed Queen Lady Yoon, tyrant Prince Yeonsan, who is also the grandson of Queen Insoo, will also be vividly depicted.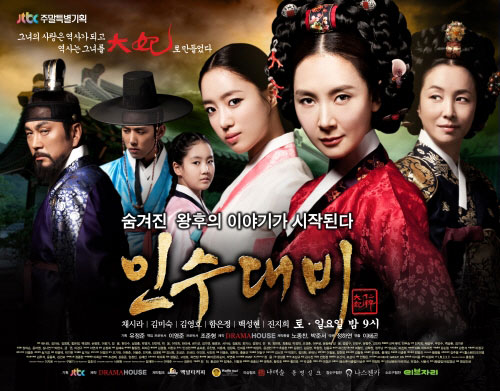 The actors including Chae Si Ra (44), Kim Mi Sook (53), Jeon Hye Bin (29) and Baek Sung Hyun (23) together with production team readily agreed to this decision, and are even more passionate about the drama and firm determination.
This is also the first time a drama series broadcast on either one of general programming service channels, i.e. JTBC, MBN, Channel A and TV Chosun has an extension of episodes.
The acting of the actors has seized the audience's attention, resulting in ability of "Queen Insoo" to constantly maintain more than 2% of audience ratings, and highest ratings which approaching 4%.
"Queen Insoo" is broadcast at 8:50pm every Saturday and Sunday.
via TVReport