The gorgeous wedding pictorial of "April bride" Jun Ji-hyun was made public.
Through May edition of ELLE fashion magazine released on April 12th, 2012, Jun Ji-hyun tells the behind stories of her wedding.
The pictorials was completed together with designer Lee Sun Hee who has cooperated with Jun Ji Hyun for 12 years, and is expected to reveal the stories from selection of wedding gown to never disclosed style design. The interview also recorded the true story of beautiful love between Jun Ji Hyun and boyfriend, and the feelings of Jun Ji Hyun is about to welcome a new life as woman.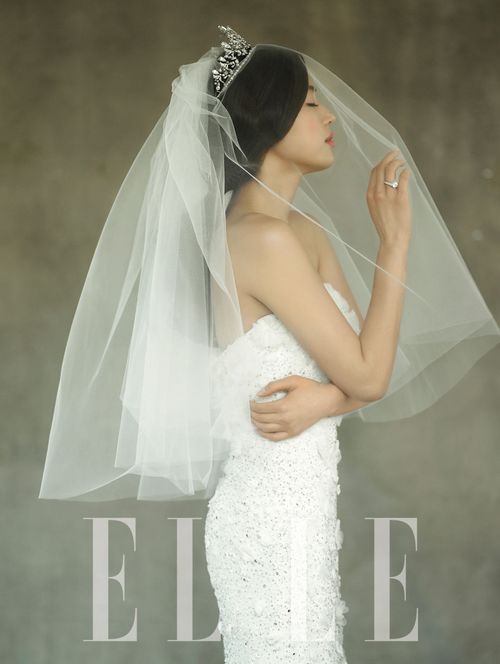 Wedding gown pictorials was specially suggested by the groom's grandmother, hanbok designer Lee Young Hee and Jun Ji Hyun's grandmother, fashion designer Lee Jung Woo. This wedding pictorials even flown in wedding gowns and suits from London, Paris, New York and other overseas destination, as well as royal crown of ancient Bourbon royal family prepared by luxury jewelry brand CHAUMET.
Jun Ji-hyun and Choi Joon Hyuk held their wedding ceremony at 6pm on the evening of April 13th, 2012, at Shilla Hotel of Jangchung-dong, Seoul.
via Ilgan Sports