Actor Jung Gyu Woon published the photo taken together with SBS Monday and Tuesday drama series Salaryman.
On the afternoon of January 21st, 2012, Jung Gyu Woon tweeted on his Twitter account, "Incheon is snowing." and uploaded a photo. In the photo, the co-starring actors in Salaryman, Lee Ki Young, Jung Ryu Won, and Hong Soo Hyun stand together with friendly affection, smile together to the camera.
Netizens said, "Has been waiting for the update of Salaryman," "Thing shot by actors in good relationship is good too," "Snowing in Incheon, must be very cold," and so on.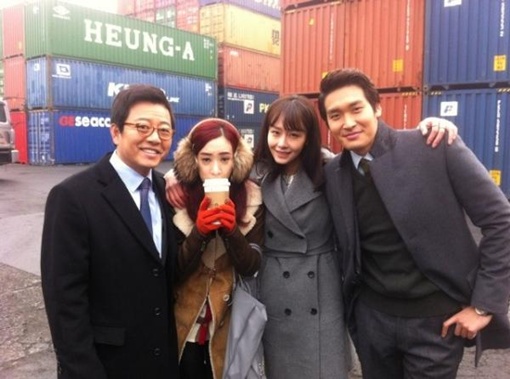 Jung Gyu Woon is playing the role of Choi Hang Woo in Salaryman who has cold personality.