The actor in leading role of Flower Boy Ramen Shop (Cool Guys, Hot Ramen), Jung Il Woo was expressing his gratitude to Gong Hyo Jin who was making a special appearance in the drama, and released an close photo of him with Gong Hyo Jin, showing off their close friendship.
On November 28th, 2011, Jung Il Woo uploaded the photo to his me2day, and wrote, "Sister Hyo Jin, thank you! If there was no Yang Eun Bi, I would've said my line, 'You're Pretty' to you. I'm looking forward to today's Flower Boys Ramen Shop."
The cameo of Kong Hyo Jin in tvN's Flower Boy Ramen Shop has becoming a hot discussion topic. Due to her close friendship with Jung Il Woo, Kong Hyo Jin willingly agreed to cameo in the drama. It's her first appearance on a TV program since MBC's The Greatest Love wrapped up five months ago.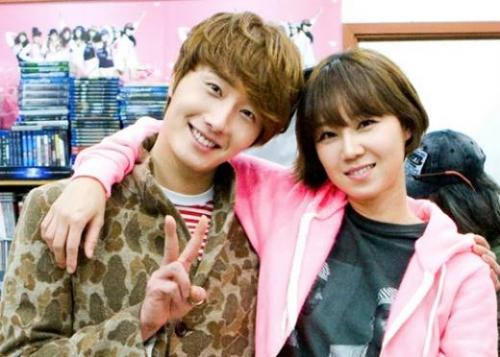 Netizens who saw the picture was even reacted strongly, said one after another, , "You two look well matched together," "I wish Kong Hyo Jin can continue to appear on the drama," and "Kong Hyo Jin and Jung Il Woo, royalty of romantic comedy, met each other."