Jung Il Woo and Lee Chung Ah finally kissed in the tvN's Monday and Tuesday TV drama series Flower Boy Ramyun Shop (Cool Guys, Hot Ramen) which they starred.
In the 10th episode broadcast on November 29th, 2011, Cha Chi Soo (played by Jung Il Woo) and Yang Eun Bi (played by Lee Chung Ah), are kissing passionately and deeply for 1 minute at the station.
On the day's episode, Chi Soo discovered that Eun Bi and Kang Hyuk (played by Lee Ki Woo) were having a date, and said, "My eyeballs feel like they're going to explode just by thinking that they're dating." Under intense jealousy. Chi Soo made a surprise attack on Eun Bi. He forcefully pulled over her neck and kissed her. Lee Chung Ah was sneakily kissed by Jung Il Woo in the kiss scene, and she appeared soul-stirring in the kiss scene.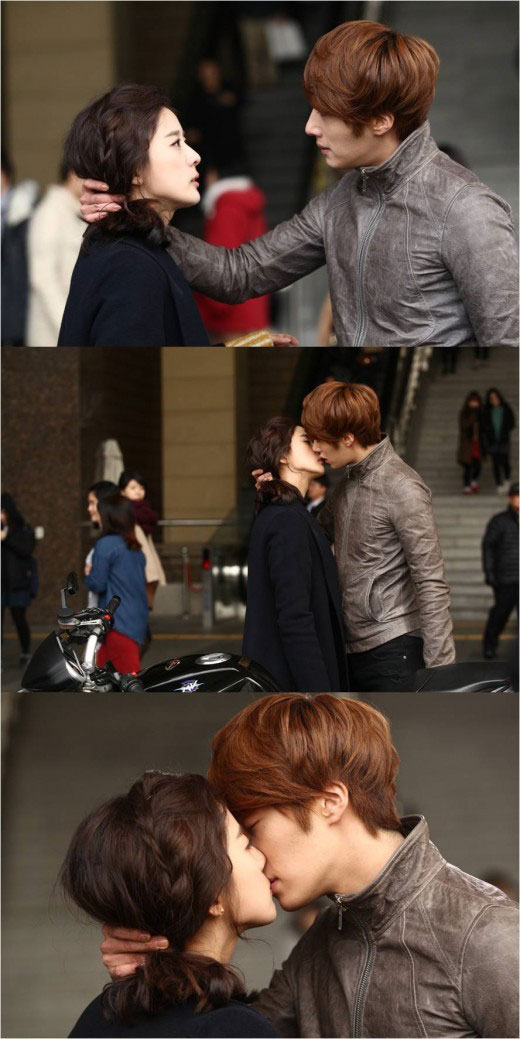 The kiss scene was shot at a big shopping mall near Wangsimni station at downtown. According to the production crew, even though the kissing scene lasts only one minute in duration on TV, but they actually shot the scene for over an hour in the middle of a downtown street, attracting the attention of the crowd to the set. Although watched by many people, Jung Il Woo and Lee Chung Ah performed the kissing scene perfectly and was applauded by the staff crews.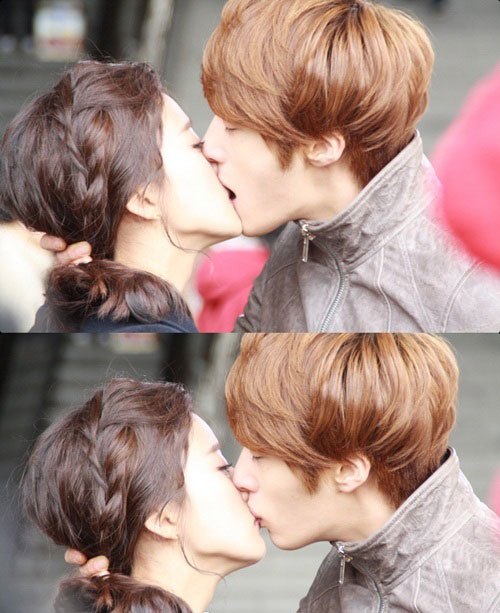 Viewers responded, "I envy Lee Chung Ah because she kissed Jung Il Woo," "Their romance starts eventually," "Poor Lee Ki Woo," and so on. Lee Chung Ah tried hard to please when people was jealous of her, "I was excited when filming the passionate kiss scene, which came seven years after Temptation of Wolves."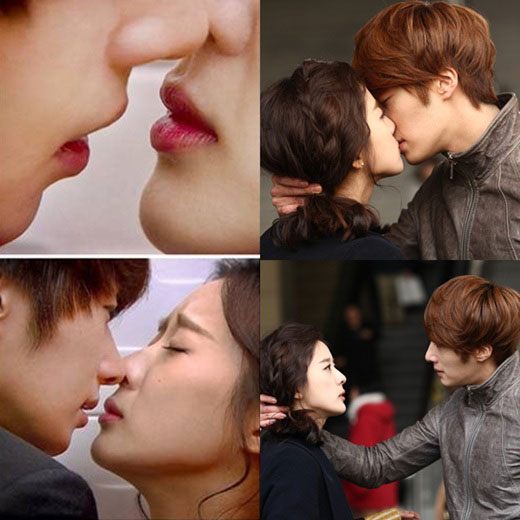 tvN's Flower Boy Ramen Shop (FBRS) is a romantic comedy featuring a rich high school student Cha Chi Soo, student teacher Yang Eun Bi, funny chef Choi Kang Hyuk, innocent tough guy Kim Ba Wool, and smiling flower boy Woo Hyun Woo, running a ramen store together.