Jung Il Woo and Lee Chung Ah are conveying the feelings of love through kiss of kimchi.
On the episode 12 of Flower Boy Ramen Shop (Cool Guys, Hot Ramen) broadcast on December 6th, 2011, Jung Il Woo and Lee Chung Ah are making kimchi together. During the process, the face of Lee Chung Ah is stained by the condiment for kimchi, and they stage a "kimchi kiss," which is expected to receive widespread popularity.
During the funny yet romantic kimchi kiss, once again think about the bell, causing the laughter.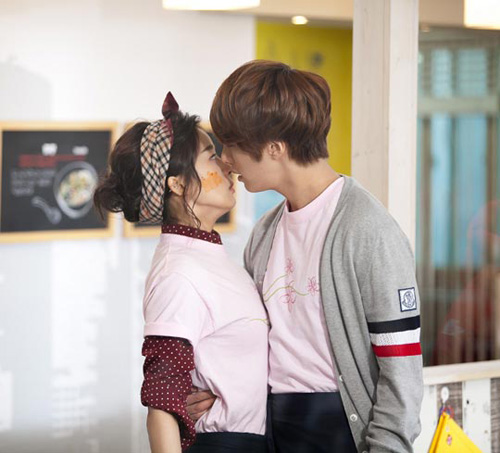 In addition, in the previous episode, Jung Il Woo challenged ramen cuisine for the first time for Lee Chung Ah, and he was attracting a lot of attention with his unique sense of taste. Jung Il Woo is showing his interesting looks from finding bowl with smell of garlic and so on.
Flower Boy Ramen Shop staring by Lee Chung Ah and Jung Il Woo tells the sweet romantic story between a second generation chaebol and the woman who runs a ramen restaurant. The show broadcasts at tvN every Monday and Tuesday.