On February 13rd, 2012, Jung Il Woo posted a photo on his Twitter and tweeted, "Valentine's Day is about to come, fans have prepared gifts for me and crews. So that I can become fat Yang Myung? Thank you."
In the photo, Jung Il Woo was wearing the robe in the midst of shooting. His hand held the gifts and smiled to everybody, giving a feel that the gifts were too much until unable to hold properly.
After seeing the photo, netizens commented, "The smile of Jung Il Woo is beautiful." And there was also people asked rhetorical question, "Is Kim Soo Hyun watching?"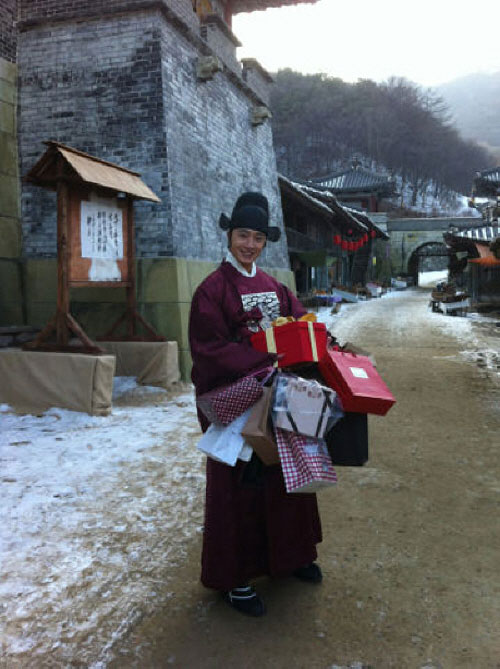 Previously, Kim Soo Hyun was voted as the second most popular actor whom the girls want to give the chocolate during the Valentine's Day. Both of them is starring in The Moon that Embraces the Sun. With such a trend, it seems that Jung Il Woo will not be at a disadvantage.