Actor Jung Il Woo was making public his dating style, provoking laughter.
On January 2nd 2012, at the production press conference of new MBC Wednesday and Thursday drama series The Moon that Embraces the Sun (The Sun and the Moon) at 63 City, Yeouido, Yeongdeungpo, Seoul, Jung Il Woo responded to the question of his dating style, "It's like nickel-silver pot," arousing laughter.
HHe said, "It's easy for me to fall into love and get passionate fast, but also forget quickly once the love ends. But actually my dating style changes every year."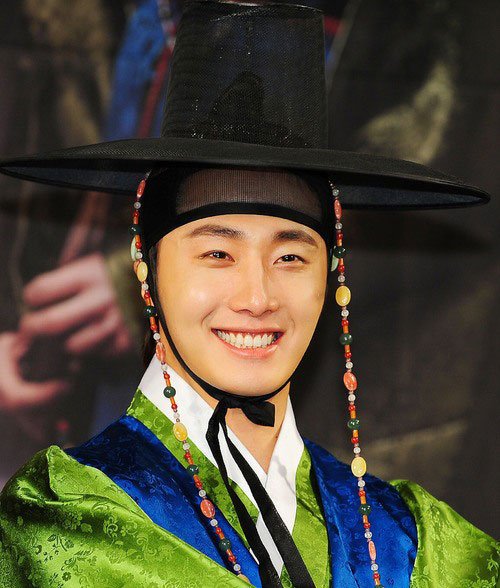 In the drama, Jung Il Woo plays the role of Prince Yang Myung. Jung Il Woo explained about his character, "It's a character that has a lot of anguish deep inside the heart. Even though it's laughing, inside the heart it's sadness, required continuous striking a balance between rational and emotion."
The Moon That Embraces The Sun is based on best-selling novel of the author Jung Eun Gwol who wrote the original work of Sungkyunkwan Scandal. The Moon That Embraces The Sun tells the love story between Heo Yeon Woo (played by Han Ga In) who lives a life of a female shaman and fictional king of Joseon, Lee Hwon (played by Kim Soo Hyun).
via Osen