Jung Il Woo who is playing the role of Yang Myung in The Moon that Embraces the Sun (TMETS) is leading the tense atmosphere of the plot to the climax by virtua of own superior expression acting.
In the episode 19 of MBC Wednesday and Thursday drama series The Moon Embracing the Sun broadcast on March 14th, 2012, Jung Il Woo perfectly interpreted the image of Prince Yang Myung who is pretending to participate in the rebellion force, attracting attention. He not only superbly portrayed the delicate change of Prince Yang Myung's expression, but also demonstrated the complex state of mind of Prince Yang Myung at that point of time through a wealth of expressions, winning critical acclaim.
Director Kim Do Hoon has recently praised Jung Il Woo, "He is an actor who continues to move forward, every minute every second he is improving, today is very different from yesterday, is full of potential."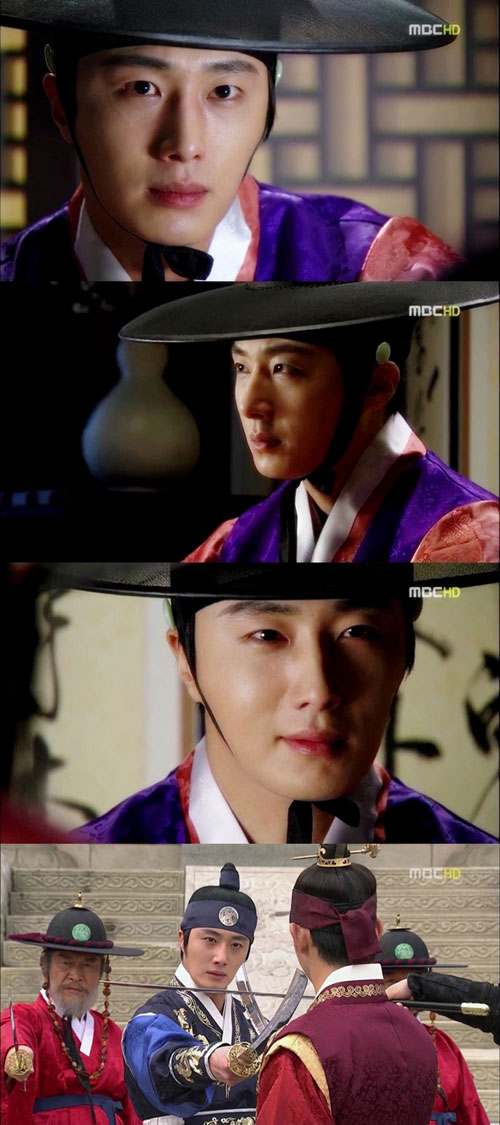 TMETS has been getting the support of many viewers since debut, and viewership ratings have exceeded 40%, and the drama is broadcasting its last final happy ending on March 15th, 2012.
via Ilgan Sports