On December 18th, 2011 before the eve of final broadcast of Flower Boy Ramyun Shop, Jung Il Woo posted a message through his me2day account, "Today is the last filming. It's too bad, do not want to let go of Chi Soo, the first time and the last time both ended at Noryangjin. Goodbye, Chi Soo! Because of you I spent a very pleasant day. Today everybody is beautiful."
Jung Il Woo looked exhausted after shooting overnight, but he still posed a V sign with fingers for fans, and took a photo with the ramen shop as background.
Netizens said, "Brother Chi Soo is beautiful," "It's too bad already the last episode," "Cannot be extended?" and so on.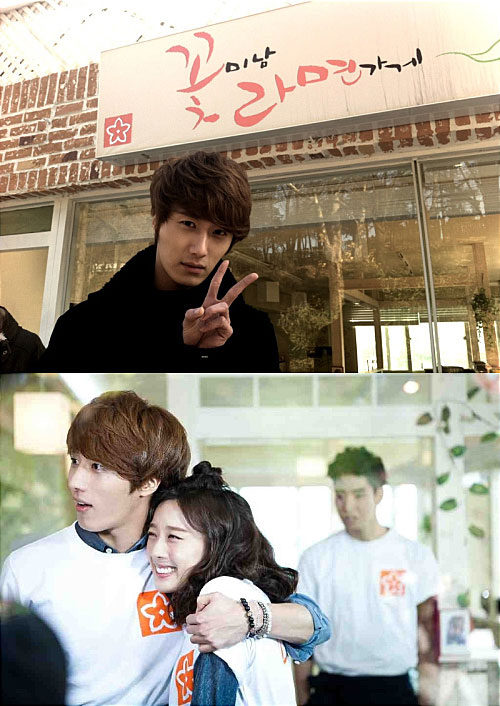 In addition, in order to thank the fans, Jung Il Woo has prepared a group watching event during the grand finale. 500 tickets have been snatched up in 2 minutes, proving his popularity.