Korean actor Jung Il Woo shows the gorgeous fashion of running away from home.
In the episode 14 of tvN's TV series Flower Boy Ramyun Shop broadcast on December 13th, 2011, Cha Ok Gyun (played by Joo Hyun) objects to romance between Cha Chi Soo (played by Jung Il Woo) and Yang Eun Bi (played by Lee Chung Ah), Jung Il Woo has no choice but to run away from home.
Although Jung Il Woo is still a high school student, but he put up a gorgeous zebra-stripe sunglasses on his nose, dragging his branded luggage, wearing a leather jacket, portraying the gorgeousness of runaway fashion. In addition, the leather collar part of jacket is decorated with fur, appeared very warm, showing the fashion of Jung Il Woo unique to Cha Chi Soo, and also diffusing the cute charm unique to Jung Il Woo.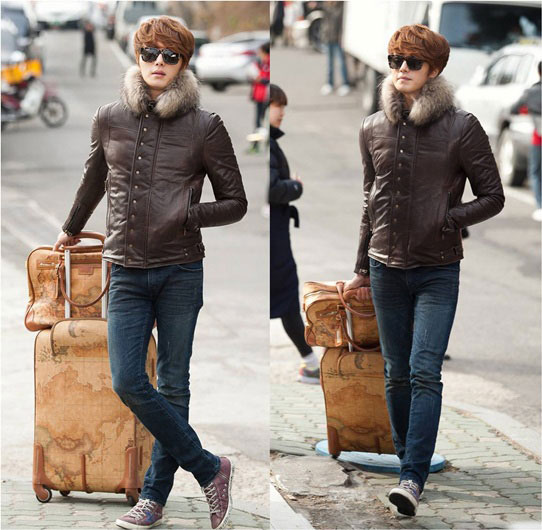 The look of Jung Il Woo in this fashion is broadcast on episode 14 of Flower Boy Ramen Shop broadcast on December 13th, 2011.