Lee Min Ho who becomes famous after starring in the MBC drama The Moon that Embraces the Sun by playing the role of young Prince Yang Myung, was uploading a photo on his Twitter, together with a comment, "Young Yang Myung eventually met with adult Yang Myung, first encountering with brother Il Woo! The definite Yang Myung to Yang Myung."
In the photo, the two Yang Myungs sat close together, smiled happily, making countless female fans excited.
The photo was taken during the celebratory dinner for The Moon that Embraces the Sun after MBC TV station rewarded the production team with cash bonus for achieving extraordinary performance.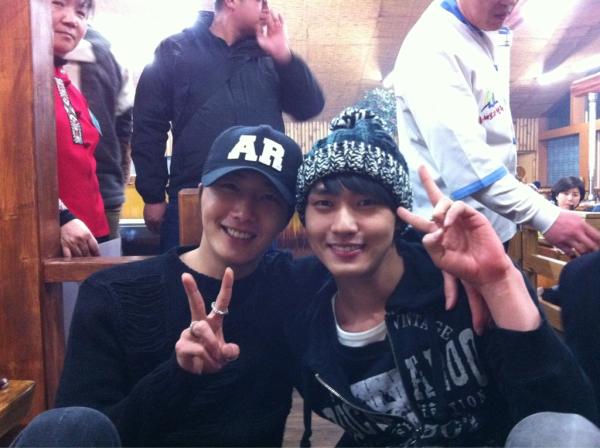 Netizens said, "The two Yang Myungs finally met, really looks like," "How come feel comfortable by just looking at the photo?" and so on.