Jung Il Woo is plyaing the role of Prince Yang Myung in MBC Wednesday and Thursday drama series The Moon that Embraces the Sun that is about to break 40% viewership ratings. When he finally gets rid of inner heart that depressed because of Hwon (Kim Soo Hyun), and confesses to Wol who is played by Han Ga In, the ratings of drama also rose in straight line.
Here's the English translated transcript of Jung Il Woo interview with Ilgan Sports on February 21st, 2012.
– Recently you're very popular, what are your thoughts?
"I did not feel that, every day, either I am at the shooting scene or is driving, seldom has contact with outside world, although listening to a lot of news in this regard, but still have to wait until the end of drama and meet more people in order to personally feel it."
– This is your second appearance in historical drama after "Iljimae", right?
"Yes, but is still difficult. Because every time want to do the best. In sageuk, have to use archaism accent when speaking, the expression of lines is very important. I always do not do well in this part, so very tiring at the beginning. Comparing with modern drama, historical drama has more constraints, but it is precisely because of this, the historical drama is more attractive."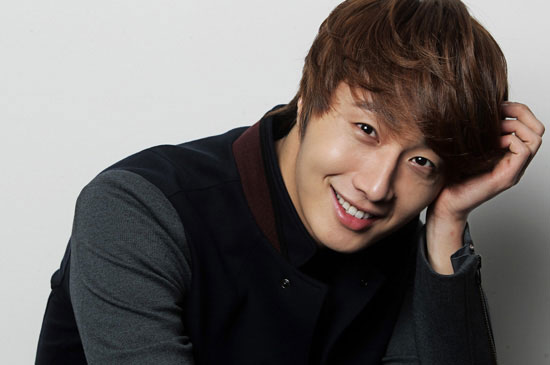 – Tied up the hair, have you adapted to this hairstyle?
"Haha, in the beginning, I felt so uncomfortable. Bundle all the hair on top the head, then put on gauze cap, feeling that the entire head are constrained, causing insufficient blood flow, therefore used to headache and suffer hard, but now has already accustomed to it, instead will uncomfortable when putting the hair down."
– In the drama you compete with Kim Soo Hyun for Han Ga In, how about in the real life?
"The situation is different, so it'll be different? If I encounter the girl of my own destiny, I should have tried every way to win over, will not give in; but if I feel that friendship is more important, then I should be making concession. Everything has to have a comparison."
– How's your cooperation with Kim Soo Hyun?
"May be because we are same-age peers, very casual when together. After High Kick, seldom acting together with same-age peers, so feel really good. He works very hard, looking at him striving in acting from the side, it's also a motivating for me. Through cooperating in this film, we gradually became friends, very happy."
– Are there nay anecdotes that left you deep impression during the filming of TV series?
"The atmosphere on the shooting scene is very warm. Few days ago, the TV station has awarded 10 million South Korean wons encouragement bonus to reward everyone, the production team of The Moon that Embraces the Sun gathering for dinner, I saw the actors who played the childhood roles for the first time, everybody was eating together, and looking at the young Yang Myung, it's very interesting, also a little bit unfamiliar. Lee Min Ho who played the role of young Yang Myung even told me, 'Act well the big Yang Myung,' very cute, and when taking a closer look, we are even looks very similar."
– What's your next plan?
"After finishing Flower Boy Raymun Shop, I rested for not even a week before staring to shoot The Moon that Embraces the Sun. At that time, after looking at the script, I was very much like it, so I could wait to star in it, causing me to not having enough time to rest. So after this project I want to take a break. Although is attracted by the script, which gives me the power to continue acting, but physically, it's really tiring. Haha, but now I have already begun to consider the question of next project, it seems like I was born to be a acting maniac."
via Ilgan Sports