Jung Il Woo in Flower Boy Ramen Shop was reading script with kimchi on the set.
While filming the hit drama series tvN's Flower Boy Ramen Shop, Jung Il Woo was caught wearing white gloves and full of enthusiasm on the script.
In the photo made public, Jung Il Woo wore white gloves, and showed enthusiasm on the script. It's the photo of Jung Il Woo prepared for filming the kimchi scene, so we can imagine the passion of Jung Il Woo to the drama.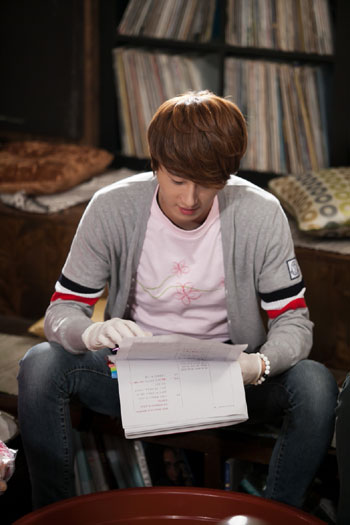 The producer said, "Jung Il Woo is famous with carefully checking the script on the set even during the rest time. He also has exchanged opinions with other actors, and shoot passionately." The praise is without stint.
Netizens commented, "The hardworking Jung Il Woo looks nice," "I like Jung Il Woo like this!" and etc.
In addition, tvN's Flower Boy Ramen Shop where the triangular love of Jung Il Woo, Lee Chung Ah and Lee Ki Woo is emitting more and more light is broadcast every Monday and Tuesday at 11 PM.
via JKN