Jung Il Woo who is earning the praise of audience with his earnest acting of a heart of pure loyalty is showing a totally different image, becoming a topic on the Internet.
On February 8th, several photos of Jung Il Woo was uploaded on a bulletin board with the title of "Jung Il Woo during Miss Bang Yeon Days at the Seoul Institute of the Art."
In the photos, Jung Il Woo wore black long hair wig, plastic-framed glasses, white shirt and black skirt, out and out turning into a female, provoking the laughter of netizens.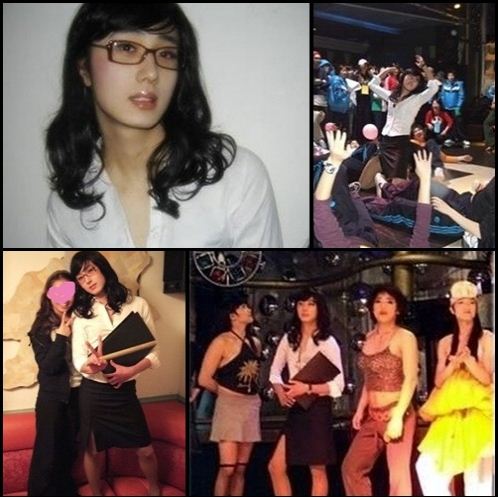 In particular, among these photos, friends who may be men disguised in female attire were having sexy dance moves with Jung Il Woo, showing a completely different look from MBC's The Moon that Embraces the Sun.
Netizens praised Jung Il Woo, "So beautiful," "Such a look, very novel" and so on, showing a great deal of attention.
via Nate