The duet of Jung Jinwoon and Park Jiyeon moistened the whole audition venue.
In the episode 12 of Dream High 2, because of the love line between Hae Sung (Kang So Ra) and JB, Yoo Jin (Jung Jin Woon) is getting jealous.
For the proposal mission of the super idol audition, Yoo Jin who looks carefree and smiles innocently explodes in anger. Yoo Jin who is envy of JB and lack of self confidence and Rian who be disappointed in love affair due to Hae Sung, through the duet, they fire up their furios and resentment in their hearts on the stage.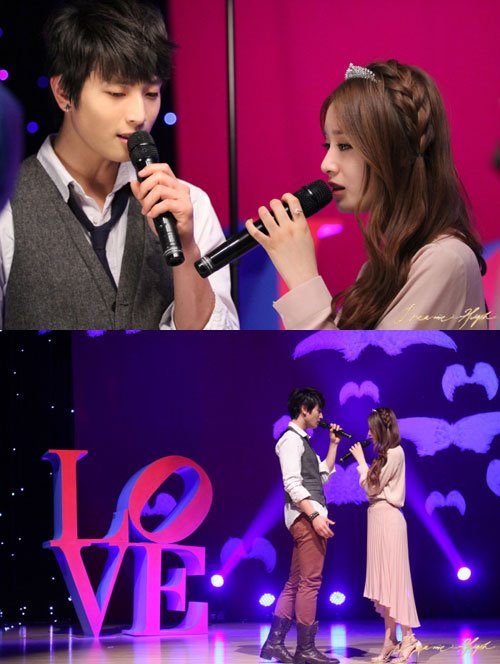 Yoo Jin who misses Hae Sung is getting increasingly suffering, and Rian who can't forget the happy past with JB, are feeling the hurt and betrayal of been disappointed in love affair when looking at the pair of Hae Sung and JB.
With the sad parting of Romeo and Juliet as script, they stage a scene that provoking tears. Yoo Jin who wants to overcome the hurt in the heart in order to let go is transforming. The marriage proposal mission is showing Jung Jinwoon who excudes mature charm.