KBS 2TV drama Dream High 2 depicts the painful history of Yoo Jin (played by Jung Jinwoon).
In previous episode, the couple of Yoo Jin and Rian scored the highest mark for the proposal mission through the stage performance that is "Romeo and Juliet"-like. In addition to outstanding appearance and good body figure, their similarities have become a talking point.
Unlike her gorgeous appearance, Rian is showing reversal charm with a warm heart that used to care for her mother. And she tells Yoo Jin her family history that never told him before then.
As Yoo Jin is a popular child star in the past, thus he lives separated from parents since young. As the result, during the young period when he was living in dormitory alone, living a sad young life. Rian who has similar painful experience when young also told her hurting inside the heart to Yoo Jin.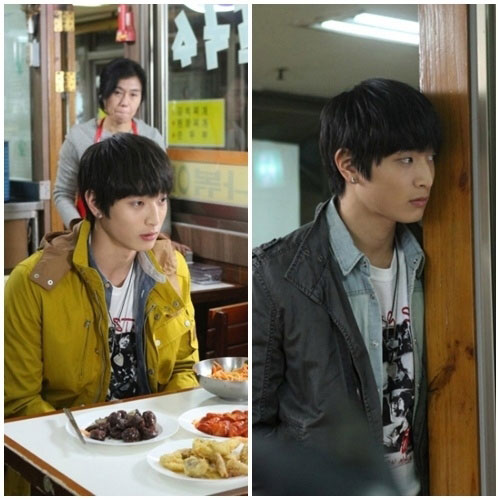 The revelation of Yoo Jin's past and growth process is broadcast in episode 13 broadcast on March 12th, 2012.
Also in the same episode, the last mission for the Super Idol audition os "solo song." The songs that students performed to display the love for family, friends and lovers moved the audience.