Although SBS's Salaryman has just broadcast two episodes but it already gained high ratings. The stylish actress Jung Ryu Won who does not appear in drama for a long time is becoming a topic of discussion again with her unique and gorgeous fashion.
Jung Ryu Won who is playing the role of Jung Ryu Won, the granddaughter of president of Cheon Ha Group, Jin Shi Wang (played by Lee Duk Hwa), is displaying a female elite who has unique sense of fashion.
Mohair sweater and ribbon shirt – innocent woman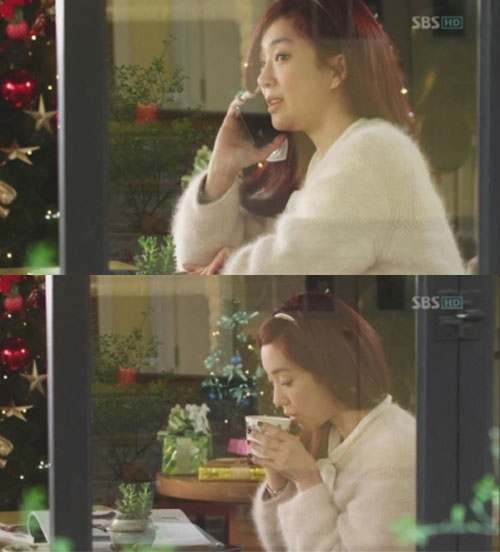 Although Jung Ryu Won is playing the character of a female elite, but this time the dressing looks to have a little feeling of cute. Especially in the episode 1 broadcast on January 2nd, 2012, the scene where she let Yoo Bang (played by Lee Bum Soo) falls in love on first sight. Wearing a ribbon shirt with mohair sweater, carrying innocent cute in nobility.
Two bags appear simultaneously? Fashion early adopter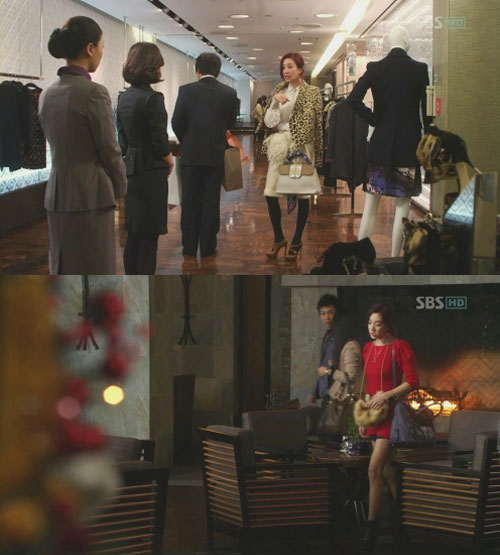 The red one-piece dress looks very sexy. Although the red one-piece dress is already very eye-catching but the focus is on the two bags carried on the body. One bag looks like a necklace hanging around the neck, while the other is a high class sling bag carrying on a shoulder. The gorgeous clothing is no longer the focus, the focus is on the two bags on the body. An appearance that looks like bracelet, matching with sexy one-piece dress, completely created a image of fashionable female elite.