Actress Jeong Ryeo Won said that she actually does not say the foul language where the profanity has been muted during the broadcast.
On February 29th, 2012, Jung Ryu Won tweeted on her Twitter account to explain about the misunderstanding, "In fact, many people comes here to ask if I actually cursing during the muted scene. Actually, I have not spoke any profanity lines. I just substitute it with similar pronunciation. There are general terms for those things but recently I think of an innovative sentence. So I can shout joyfully as surrogate."
Recently, Jung Ryu Won is appearing in SBS drama series History of Salaryman Cho Han Ji, where she appears to curse, swear, speak foul and abusive languages. She personally speaks those profanity on TV screen, although the sound has been muted and not been broadcast. Thus, audience is curious after seeing the drama, and asks, and she was answering to the question.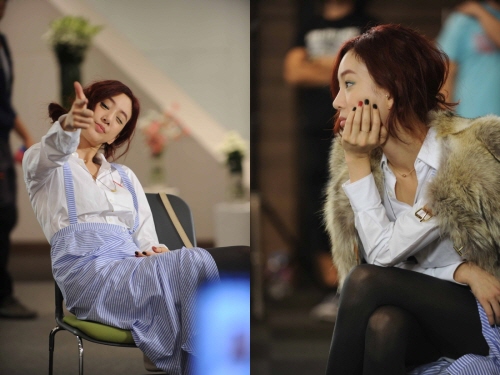 On the other hand, netizens commented on her writing, "Completely favor sister, I really like," "Sister you're great, very attentive" and so on.
via Star News