Actress Jung Yeon Joo graces the cover of March edition of sensible girl magazine Wanna Girls.
Jung Yeon Joo who is starring in KBS2 drama Dream High 2 perfectly portrayed the clean image of girl.
Jung Yeon Joo in the pictorial photo that was made public is reminiscent of Japanese actress Yu Aoi, displaying an innocent expression. Especially, a wreath is laid on the head while the back is exposed, attracting attention.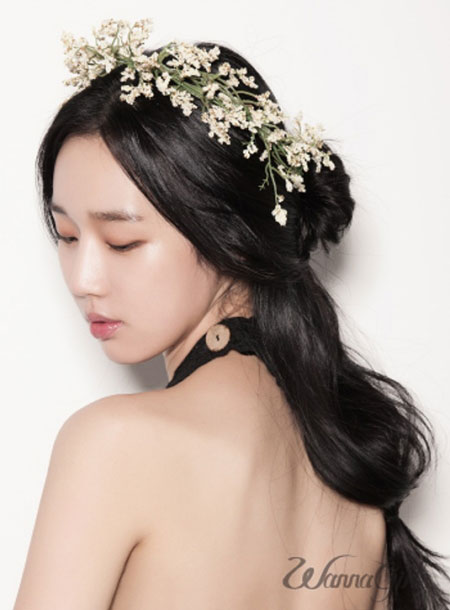 The sensible pictorials photos of Jung Yeon Joo can be found in March edition of Wanna Girls.
via eToday