Jung Yoo Mi is having difficulty in finding language to describe the feeling for the surprise embrace by Park Yoochun.
On episode 3 of SBS TV series Rooftop Prince broadcast on March 28th, 2012, there is a scene where Park Yuchun suddenly hugs Jung Yoo Mi.
This is the scene where Lee Gak (Park Yoochun) who came forward 300 years in time discovers crown princess (Jung Yoo Mi) and hastily runs to hug her in surprise, Se Na is shocked and panic-stricken.
Jung Yumi said after completing the filming, she revealed her feelings, "The role villain is been hugged by crown prince Park Yoochun of women in Korea, occasionally because of so, the reaction of the body and heart is inconsistent, such a role of villain still has much difficulties."
She also said: "Although it is a sudden hug, but is very depressed cannot revealing the happy mood," expressing a cute complaint.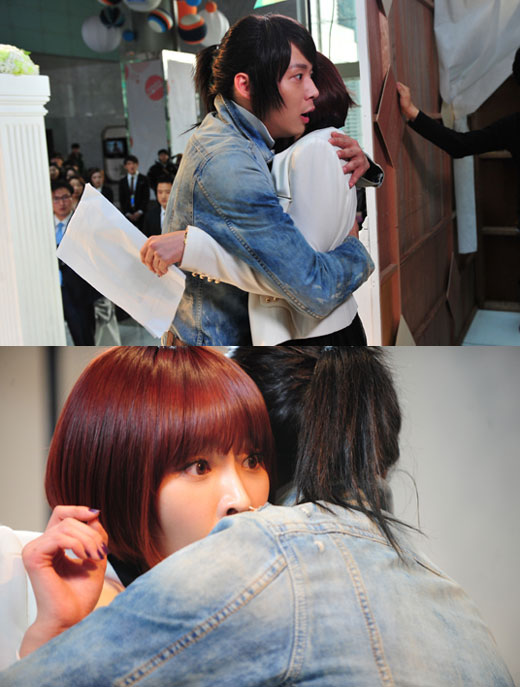 Crown prince Lee Gak of Rooftop Prince lost his beloved crown princess, and travels through past destiny. Jung Yoo Mi is changing from goodness image to play the role of evil girl Hong Se Na.
via Nate