During the busy filming of actress Jung Yoo Mi, she has maintained good friendship with crew members, who didn't forget her birthday, attracting attention.
On February 23rd, 2012, while filming the SBS' Rooftop Prince, Jung Yoo Mi suddenly received the birthday present for her birthday party. On that day, Jung Yoo Mi forgot about her birthday as she was busy with shooting of the TV series, but the crew members were not, and they even prepared birthday party for her.
In the photos published from the day, Jung Yoo Mi who never seen in long hair before showed a cute smile.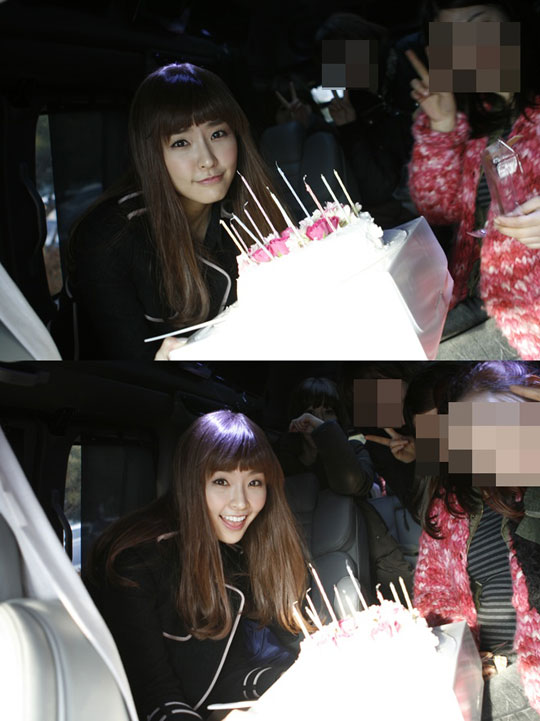 After receiving the surprise birthday party from the crew members, Jung Yoo Mi said, "Want to express gratitude and sorry to the crews who cheered me up in such a busy schedule of filming TV series and pictorials." She added, "Received so much care and love from many people, want to repay by working harder."
Jung Yoo Mi is playing the role of Hong Se Na in Rooftop Prince, showing a flexible acting.
via TVDaily