The photos of actress Jung Yoo Mi are bringing lots of laughter.
Recently in early April 2012, Jung Yoo Mi was seen applying makeup on the filming scene of Rooftop Prince. For the sake of staff crew who is shorter, Jung Yoo Mi spread out her legs.
Although it's somewhat awkward for actress, but it showed the caring side of Yung Yoo Mi in order to reduce the suffering of the staff.
But what's most attracting attention is the legs of Jung Yoo Mi. Without the help of super-high-heel shoes, she shows enviable tall curvy body figure by just wearing a pink slipper, attracted attention.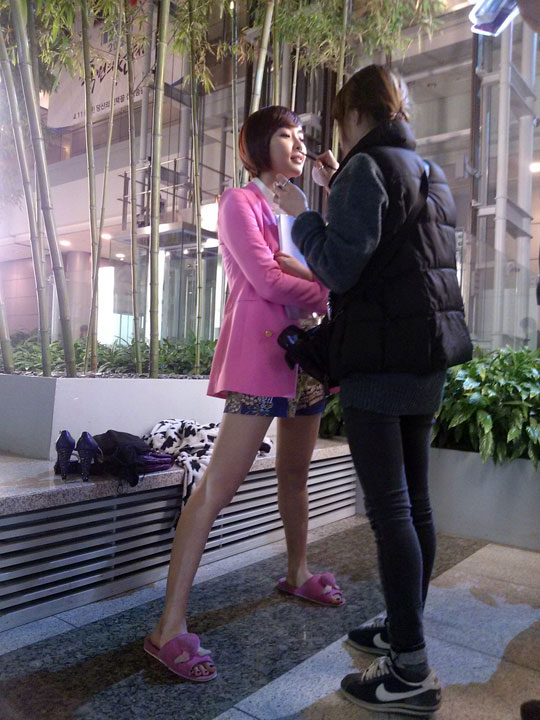 Netizens who saw the caring legs of Jung Yoo Mi responded with a variety of responses, "Ah, if I can receive such caring once," "The global woman image of Jung Yoo Mi also lovely," "Although Hong Se Na is Rooftop Prince is very annoying, but Jung Yoo Mi who is caring is very good," and etc.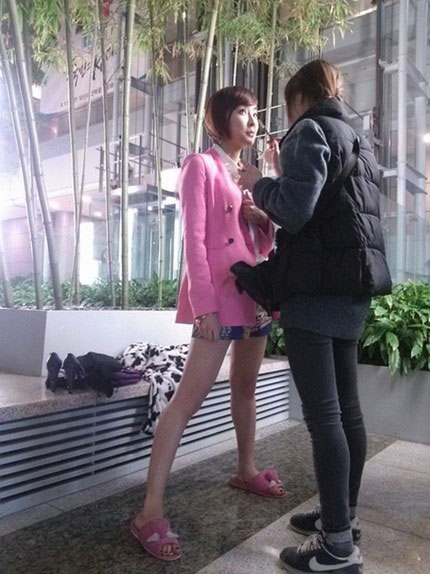 Besides, Rooftop Prince is gathering attention as the return project of romantic comedy master Lee Hee Myung, at the same time, the transformation of Jung Yoo Min into a villain also raising anticipation.
via Nate