The activewear fashion wore by Korean actress Jeong Yoo-mi in the premiering first episode of A Thousand Days' Promise is attracting attention.
In the show, Jung Yu Mi was wearing a tight-fitting racerback sleeveless tank top while doing the Pilates fitness exercise. At this time, the beauty does not appear to have any excess fat on her body, truthfully revealed her perfect solid body figure.
Jung Yoomi revealed the secrets of good figure that she constantly does stretching exercise to maintain her body, and always drinks plenty of water as well.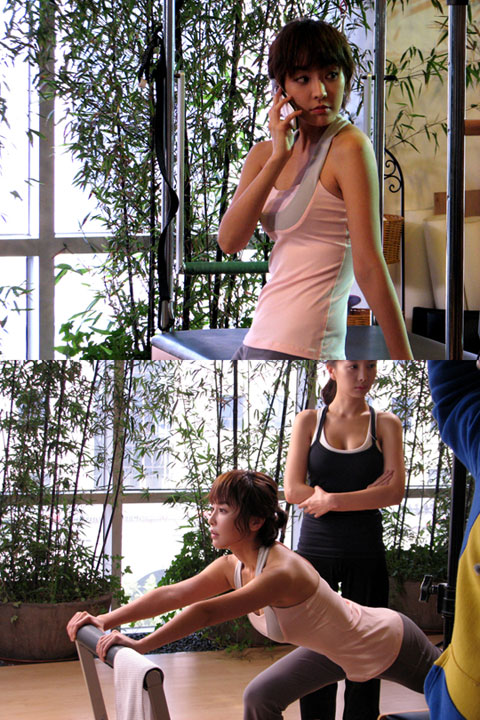 After the airing drama ended, netizens said, "I'm jealous of her fat-less body", "She has a really solid body", "She must be worked out a lot" and more.
Meanwhile, Jung Yu Mi is playing the role of rich girl Noh Hyang-Ki who will do anything for love in the drama "A Thousand Days' Promise".
via Nate