JYJ member Kim Junsu said, "I watch Rooftop Prince because of sister Han Ji Min," instantly took the wind out of Park Yuchun's sails.
The lead actor of SBS drama Rooftop Prince, Micky Yuchun, has won unanimous praises from the audience for his natural acting and humors that provoked audience to laughter.
Micky Yu Chun has personally said, "Heard from a lot of people around me that the drama is interesting. Previously when I ate in the restaurant, many people didn't know me, but now no matter where I go for my meal, there is people who tells me, 'We're watching Rooftop Prince,' especially the elders give us a lot of support."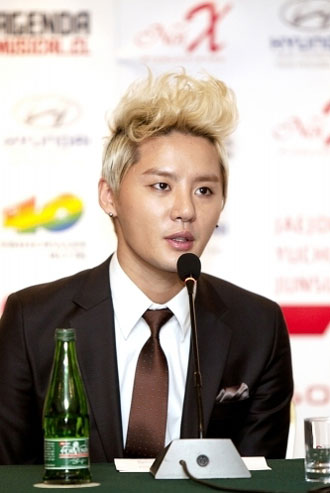 But the fellow JYJ member Kim Junsu said, "The reason I watch Rooftop Prince is because of Han Ji Min." Park Yuchun said, "Junsu seems to like the role of Park Ha played by Han Ji Min. He told me that he is not watching the drama because of me, but because of Han Ji Min," revealing that Kim Junsu is infected with 'Han Ji Min syndrome.'
Besides, the ratings of Rooftop Prince has continued to increase, and has the change to take the throne of Wednesday and Thursday drama battle.