JYJ Park Yoochun was recently declared as grade 4 for physical examination after 3 examinations, and as the result, will serve in public service in substitution of military service.
The management agency of Park Yoochun, C-JeS, said on May 3rd, 2012, "Park Yoochun received the grade 7 (exemption) in the first physical examination on February 2011, and become the target of re-examination. In August 2011, he was still assigned grade 7. He sincerely responded to the request of re-examination from MMA (Military Manpower Administration), and was recently declared as grade 4 Social Service Personnel (2 years service but not required to stay in camp)."
It is reported that reason that Park Yoochun was assigned to public welfare service is because of asthma. The initial notification Park Yoochun received required him to report at training center on May 21st, 2012, but because of he is currently starring in SBS drama "Rooftop Prince", postponement in admission is inevitable.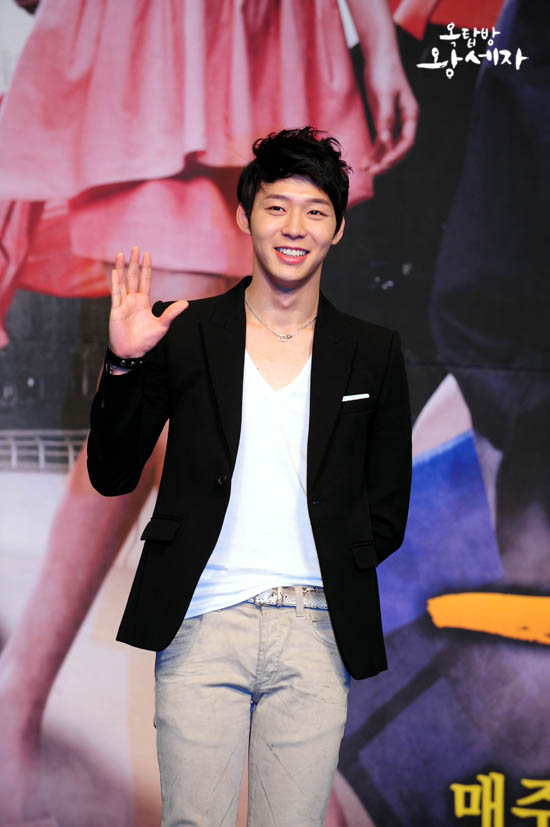 C-JeS added, "So far Park Yoochun has never postponed his enlistment, so we believe the postponement will be granted. It's still unclear if he can enlist this year."
On the other hand, in the early morning of April 26th, 2012, while setting in the private car drove by manager and on the way to the filming set of "Rooftop Prince", Park Yoochun met with traffic accident. Although it's a major accident where half of vehicle was damaged, but in order to avoid any issues with the broadcast of the drama, he couldn't immediately went to hospital after accident happened.
via Nate