The photos of Micky Yoochun with scripts attracted attention.
In the afternoon of May 7th, 2012, official photo gallery of SBS TV drama "Rooftop Prince" published the photos with the title of "Handsome Your Royal Highness Crown Prince who read the script."
In the photos, Park Yoochun who put one arm on the chair handle was seriously looking at the script. Park Yoochun who put down the script seemed to practice based on the script, picked up a cup, attracted everyone's attention.
The staff who published the photos left a message, "Your Majestry, why Your Majesty has such a graceful bearing whenever reading the script? Making fans and viewers rippled with surge of emotion. Stealing is wrong, you've taken everyone's attention with glowing appearance, now you're stealing the female hearts, what to do?"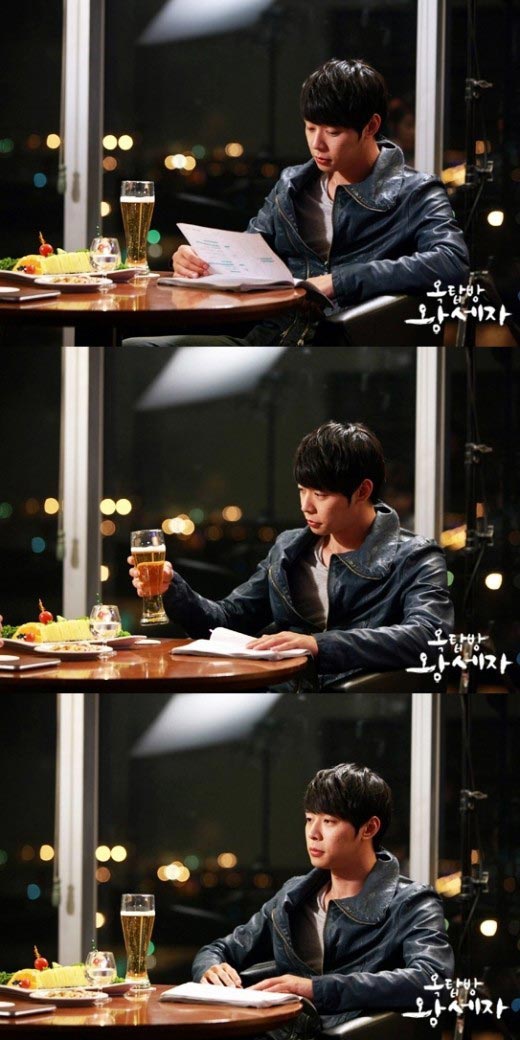 Netizens commented on the photos, "The look of Park Yoochun reading the script is also pictorial," "Only reading the script, Park Yoochun is so handsome," "The presence of Park Yoochun himself is glowing," and so on.
via TVReport