Kang So Ra and JB show the foreshadow of a love line.
In the first half of episode 2 of KBS 2TV Monday and Tuesday drama series Dream High 2, Shin Hye Sung (Kang So Ra) and JB (JB) staged a thrilling near-kiss scene.
In the studio, Jin Yoo Jin (Jung Jin Woon) deleted the song that JB wrote for Shin Hye Sung. While both persons tit for tat, the female students of Kirin Arts High School run towards the JB who comes out of the studio. At this time Shin Hye Sun rushes out, blocking the female students in front of JB, the face of her with JB basically going to touch each other.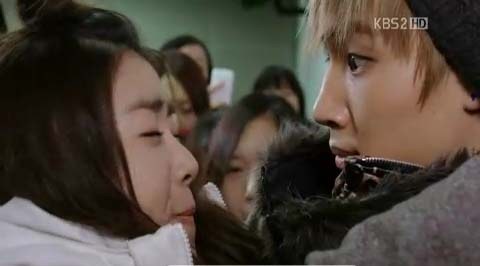 Shin Hye Sung then blocks the female students who tried getting near to JB, while saying to JB, "Brother, I will protect you," which led to sense of tension.
In this scene, the face of Shin Hye Sun gradually gets closer to the face of JB, the thrilling scene that looks like almost kissing is staged, triggering the suspense whether it's skirmish of love line.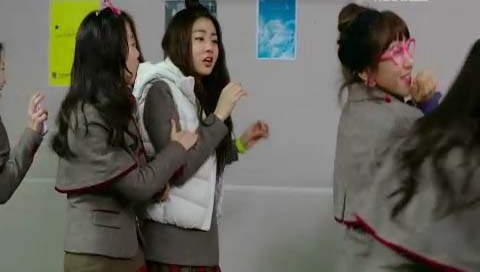 Whether the future of Shin Hye Sun who sacrifices for JB since a long time ago, and JB who although hates but doesn't show it out, is just like what shown in the trailer, is attracting attention.
via MyDaily