On March 6th, 2012, the production company of KBS2 TV drama Dream High 2 released the photos from the dating scene of Hae Sung (Kang So Ra) and JB (Lim Jae Bum) in the drama.
The mysterious couple (JB + Kang So Ra) appeared in the traditional market. The top idols that caused many topics recently, hats and glasses for disguise, even if disguised as such also cannot hide the "flower handsome beautiful" appearance, attracting attention. Hae Sung is showing bright smile and enjoys her sweet dating with JB.
According to the producer, the best idol couple momentarily forgot about their identity to spend a good time together. JB enjoys the happiness fully but it's expected to suffer a pitiful difficulty of been abandoned.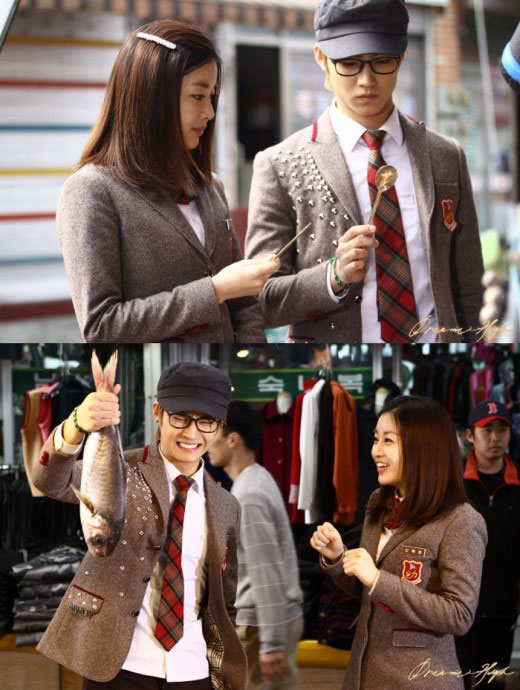 In addition, in the episode 12 the broadcast on March 6th, 2012, the conflict between 4 lead characters are further deepen.
via TVReport