With the duty bound help of KBS and SBS, will the last 2 episodes of MBC Wednesday and Thursday drama series The Moon Embracing the Sun breaking record?
On March 14th and March 15th, 2012, KBS is broadcasting the special feature episodes of Sungkyunkwan Scandal, while SBS is airing the special feature episodes for History of Salaryman Chohanji. Both special episodes will include highlights of scenes and possibly behind the scene features from the respective drama series.
The two TV stations urgently worked out the features specials in order to avoid head to head clash with The Moon that Embraces the Sun, which may result in crushing defeat in term of viewership ratings if their premiering episodes air on the same time with the final episodes of ultra-popular drama.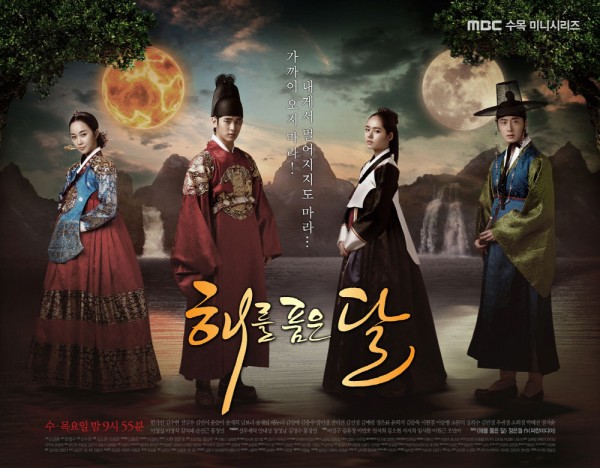 The Moon that Embraces the Sun have recorded more than 40% ratings in recent episodes. With both SBS and KBS do not feature any drama series, all spotlight is on how high the ratings of The Moon that Embraces the Sun can go.