The nucleus actress Kim Ja Ok (61 years old) was originally set to starring in SBS Wednesday and Thursday drama series Rooftop Prince which debuts on Marhc 21st, 2012. But she suddenly left the casting on March 15th, 2012. The widely known reason is the deteriorating health.
Related to this, the the CP of SBS drama bureau said on March 16h, 2012 through phone, "Kim Ja Ok expressed her intention to quit yesterday, so decision was made to re-shoot the scenes of Kim Jae Ok with new actress."
The production company of Rooftop Prince, SBS Plus also said, "Kim Ja Ok is playing the role of great-aunt of Park Yoochun in modern era, has a larger proportion, so we need to find replacement actress as soon as possible to re-film, but it will not affect the premiere."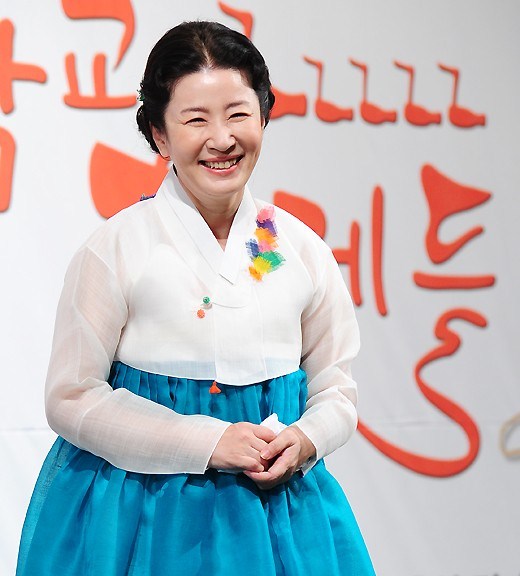 KIm Ja Ok is playing the role of Sun Gyung Sil who is the great-aunt of Yong Tae Yong (Park Yoochun) in the drama that begins on March 21st.
About the exit of Kim Ja Ok, the TV series industry said, "May be it's recurrent colorectal cancer at surgical part." She used to underwent surgery due to colorectal cancer in 2008, the surgery was successful and she recovered fully. At that time, Kim Ja Ok said, "It's also possible for such thing to happen on me, really shocking," and sighed a sign of relier.
During the SBS variety show Strong Heart broadcast in March 2011, she said, "Have to watch out for the recurrence of colorectal surgery within five years after surgery. On 28th I received laser treatment, and will have health screening for the next 2 years to ensure the health," the fight with disease was getting the attention.
The representative of management company of Kim Ja Ok, Lee Sang Min, said, "The health is not completely deteriorated. As the shooting schedule is very tight, so want to quit. Starting from next week, will shoot movie by director Hong Sang Soo."
via TV Report