Singer of JYJ and actor Hero Jae Joong has bowed to the fans in a recent photos tweeted by an official twitter account for SBS's Protect the Boss.
The picture was published on the afternoon of the October 4th, 2011, with the comment, "We asked Mr. Jaejoong for a photo for the viewers, and he gave a bow," as a gesture to thanks the viewers.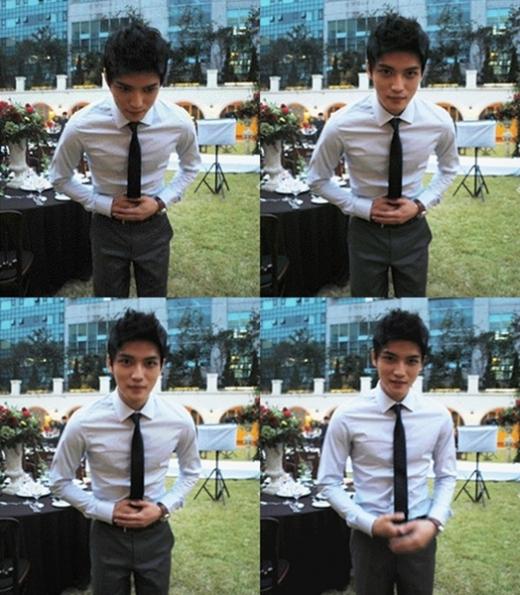 Upon seeing the bowing image, netizens responded with comments, "You're so cute," "You're so polite," "I was happy when watching the drama," and etc.