On February 2nd, 2012, Kim Je Dong published a funny photo through his Twitter, and tweeted, "Watching The Moon that Embraces the Sun, I will go to eliminate everybody's bad luck."
In the photo, Kim Je Dong was in outdoor environment of snowfield, wearing a headset, and with finger pointing towards the camera, resembling a scene in movie E.T. Particularly, the snowflake that was floating on the air happened to connect with Kim Je Dong's nose, letting people misunderstands it as nasal discharge, provoking laughter.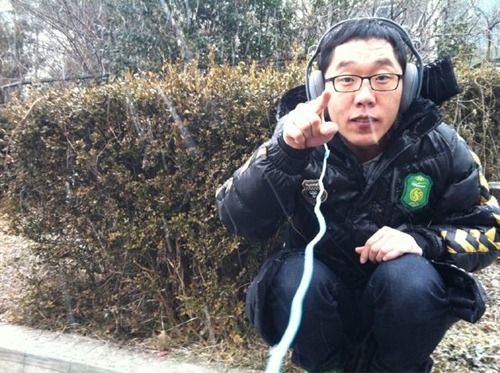 It's reported that the public performance of Kim Je Dong scheduled on March 4th, 2012 is canceled suddenly, of which he announced that he would take legal action against KBS.
via bntnews