Kim Jung Tae was praising the attitude of T-ara Jiyeon.
On the afternoon 2pm of January 17th, 2012, during the production press conference for KBS2's Dream High 2 held at Imperial Palace Hotel in Seoul, Kim Jung Tae was highly praised of Park Ji Yeon's attitude.
Kim Jung Tae revealed the experience of working together with idols as a team, and spoke highly of Jiyeon, "Today Jiyeon just slept for one and a half hour before coming to the set. At 7.30am, she was already on standby together with me. Even so, she did not late and came on time. She is a very serious actress."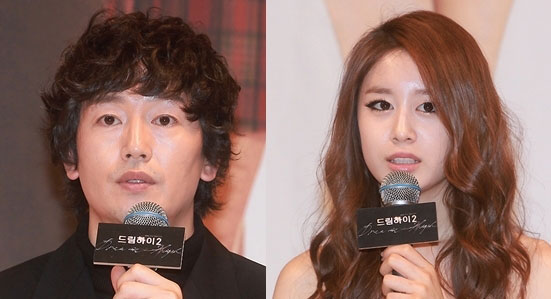 Unlike the situation of some idols who always beleaguered by controversy on attitude, the praise by senior Kim Jung Tae to junior Jiyeon has become the model for other idols.
via Newsen