JYJ's Kim Junsu will be singing an OST in support of group member Micky Yoochun who is starring in TV series "Rooftop Prince".
SBS said, "The album of Kim Junsu which starts selling from May 15th will include OST for 'Rooftop Prince', this song will be made public through the drama before the album is launched. The song is composed by composer Jeon Hae Seong who also composed 'Secret Garden' OST 'That Woman'."
Previously, Kim Junsu used to sang OST "You Are So Beautiful" for drama "Scent of a Woman", conveying the feelings of sadness and romantic in the drama, and received a good response.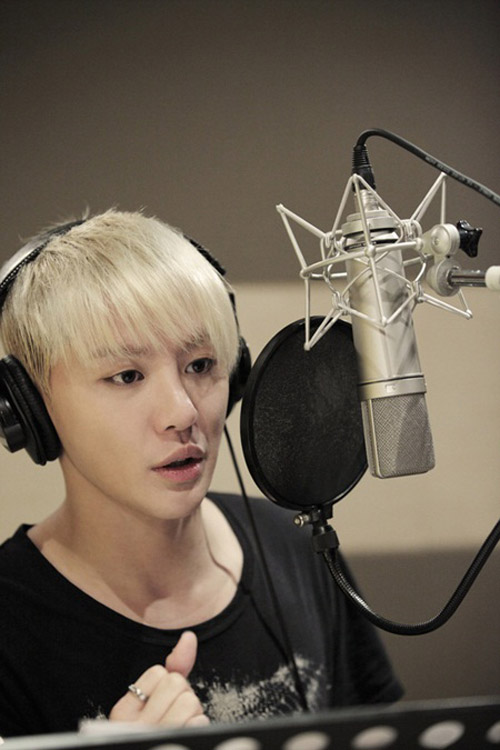 The two versions of "That Woman" composed by computer Jeon Hae Seong for Bae Ji Young and Hyun Bin have been widely regarded as the best OST of 2011, and won the OST Award in Asia Drama Awards. As such, the partnering of two persons are becoming the focus.
The song of "Hate Love" or "Dislike Love" (사랑이 싫다구요) sang by Kim Junsu for "Rooftop Prince" is the standard ethnic-style slow ballad tells the inseparable love story of Park Ha and Lee Gak in the drama, and has received attention from many fans. After the recording, Jeon Hae Seong praised Junsu, "He performed the ability of best singer in the country."