The lead actress of MBC hit drama The Moon Embracing the Sun, Kim Min Seo, tweeted a selca on her Twitter account on March 14th, 2012, undressing from her queen image in the drama, showing the sexy urban charm.
She tweeted on Twitter: "Pictorial shooting ongoing for a long time, want to use makeup and fashion to change the mood." In the published photo, Kim Min Seo is eye-cathing with thick makeup and competent hairstyle, the obvious clavicle if full of sexiness, and honked the mouth and looked into the camera just like wanting to seduce Lee Hwon, showing the image which completely different from the classical image in the drama.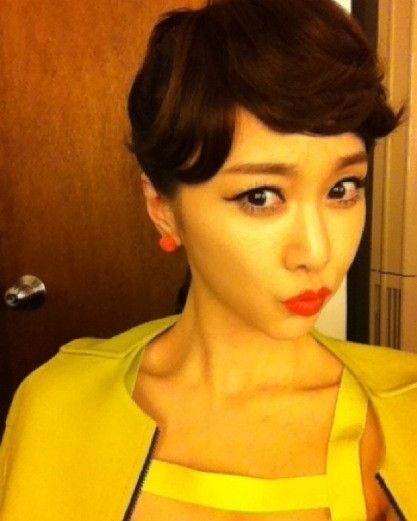 The Moon Embracing the Sun starring Kim Min Seo is broadcasting the grand finale on March 15th, 2012.