Yoon Seung Ah and Kim Mu Yeol who are rumored to be in love relationship are in a stage of understanding each other.
The management agency of Yoon Seung Ah said on the morning of February 19th, 2012, "Yoon Seung Ah and Kim Mu Yeol do meet with a favorable feelings to each other."
A relevant person said, "After Yoon Seung Ah and Kim Mu Yeol knew each other in November 2011, they have good impression and been in contact by phone."
"Yoon Seung Ah and Kim Mu Yeol are now in the stage of having favorable impression and understanding of each other. Yoon Seung Ah is very busy because of filming in MBC drama series The Moon that Embraces the Sun, Kim Mu Yeol is also busy with his schedule for movie and musical, so they could not have a good meet. Mainly communicating via phone."
Before this, Kim Mu Yeon tweeted on Twitter on February 12th, 2012, "Drinking wine, the night gradually late, always thinking of you, wanting to hear you speak, missing your face even more," revealing the hint of love relationship through SNS.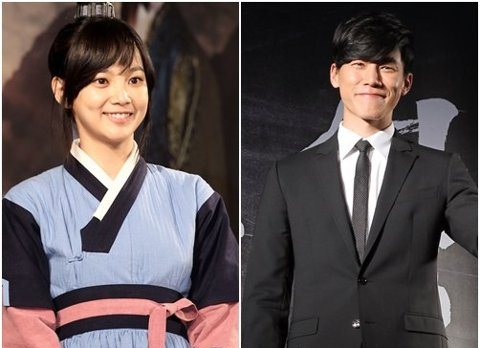 In addition, he also wrote, "Want to call you but afraid that you have fallen asleep, this mood is written as text alone to convey instead of communication. The tomorrow of Kim Mu Yeol which is only half is completed because of you. Sleep well. Today say these words for no reason. Miss you, in fact, this one is enough."
Yoon Seung Ah is currently starring in The Moon that Embraces the Sun, while Kim Mu Yeol is cooperating with Park Hae-il in the movie Eungyo releasing in May 2012.
via Star News