"Competition has only just begun!"
Korean actor Kim Rae Won is showing a strong desire for acting. Debuted in 1997 with the drama "Half of You," although unknowingly 15 years has passed, but he is no lack of passion and ambition of a rookie to acting.
Kim Rae Won was coming straight from the set of SBS's A Thousand Days' Promise for the interview in a coffee shop at Gangnam, Seoul, and it's possible to hear from his voice that he was very tired, but when talking about things related to acting, he was filled with vitality.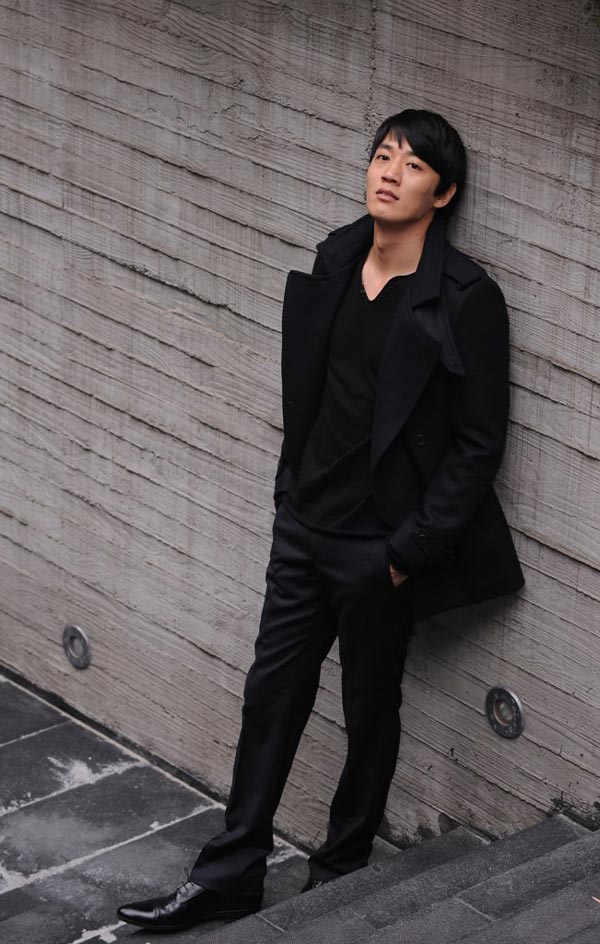 "Although the script of writer Kim Soo Hyun is difficult, but it's great!"
"It's the first drama I acted in three and a half years, and it seems that it's the first romantic drama since 2003's Snowman, and for the first time I felt that the first half is very hard, very difficult."
As the work of famous writer Kim Soo Hyun, it's especially difficult to deal with dialog lines and expressions. "When drama was just staring, most of the lines was 'Oh Seo Yeon…,' and when pushing away Hyang Ki, the lines were just 'Oh Hyang Ki, Oh Hyang Ki…,' and because the drama centers around the female lead, so it becomes very burdened, and also has the hard part."
Lover is suffering from an incurable disease, and the emotional display of can only suppress the grief and guard beside her is also a problem. "When performing the acting of Ji Hyung, cannot have glommy part, and it's even harder to suppress the feelings that as if ready to break out, so I uses a calm manner to interpret the "…" lines, but the deep part I do more, that's why there are a lot of "bad man", "indecisive" comments appeared."
But Kim Rae Won created the Park Ji Hyung that belonged only to him, and has also began to get the recognition of writer Kim Su Hyun. "Although cannot satisfy because of this, but it feels good, and to hold up acting, this is the first time, also learned a lot of ways to let go. Don't know if it's a praise, teacher Kim Su Hyun said I looked "put up a very desperate fight." (Laugh)
"Eager to acting, planning to continue have work"
Kim Rae Won is not a prolific actor, in the past 15 years, he produced about 20 films and TV series, compared with other peer actors, the quality is too few.
"Because I am lazy (laugh), but during the two years break when serving in military service, I have a lot of desire for acting. And the thinking to perform in a straightforward manner without deliberate modification has not changed, so the acting in A Thousand Days' Promise does not satisfy me, always looking for a new work, like I can act in movie, planning to act a role which is not too heavy, but not too light too."
The selection criteria for the works has became sharp. "During this period, there is some script received that I wanted to join, A Thousand Day's Promise is actually the work that was accepted after receiving suggestion and did a change of heart from another accepted work, there was also influence from recommendation of teacher Kim Hae Sook who plays the role of mother in the drama."
Currently 31 years old, and next year will be 32 years old, he also reveals the ambition to tries many different topics. "Now I want to play in work with depth, wanting to show to everybody the change to be a genuine actor, although previously I always tried to do this, but now I want to show even more wild ambition, want a real competition."
via SportsSeoul