In SBS's Monday and Tuesday drama 1000 Days' Promise which will start airing on October 17th, 2011, Kim Rae Won had engaged in another kiss scene with Jung Yumi after the passionate kissing with Soo Ae.
Kim Rae Won, who plays the lead role of Ji Hyung in the drama, have recently attracted people's attention after his hot kiss scene with Soo Ae at a Seoul lover hotel been made available to the public. And Rae Won is again attracting attention by another kiss scene with Jung Yu Mi, who plays the character of Roh Hyang Gi.
The kiss scene with Jung Yumi happened unwittingly when Kim Rae Won was sleeping. The time period for the kiss scene was at late night and the venue of the set was done, as such the crews couldn't even breathed during the filming.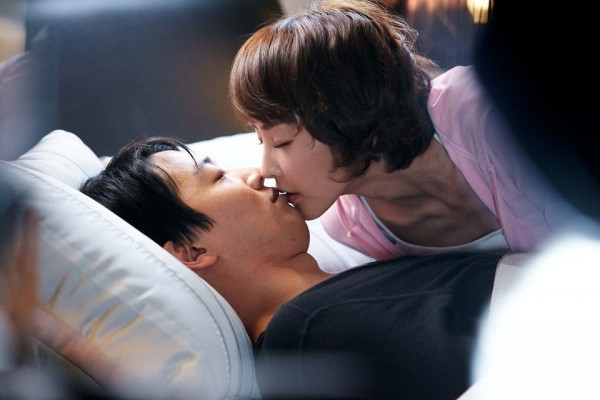 The assistant director and producer Lee Woo Ram said, "Although Ji Hyung is kissing with two women, Seo Yeon and his about to marry fiancée Hyang Gi. Please pay close attention to what choices he will make between the two women."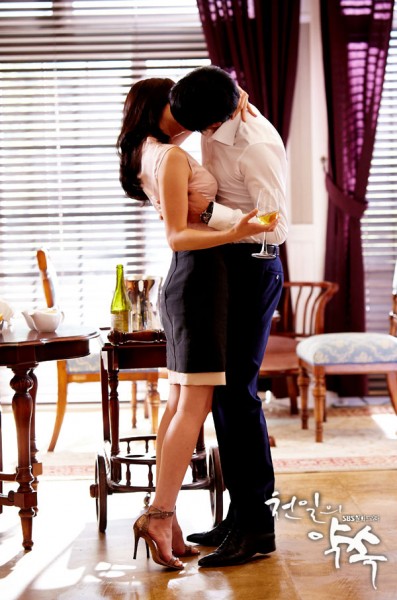 via Nate