After a lapse of a thousand days, Korean actor Kim Rae Won has finally came back to the TV screen. Since the 2008's drama series Gourmet, Kim Rae Won returns through the SBS's Monday and Tuesday TV series A Thousand Days' Promise after a good three years interval. The drama is the work by Kim Soo Hyun writer, whose works is said to be a guarantee ratings achiever, and tells the legendary tory of the male lead stays beside and care for his girlfriend who is gradually losing her memory.
Kim Rae Won plays the male lead in the drama – the architect Park Ji Hyung. He marries for strategic reason with Noh Hyang Ki (Jung Yoo Mi) beforehand, and later has a sad love relationship with Lee Seo Yeon (Soo Ae).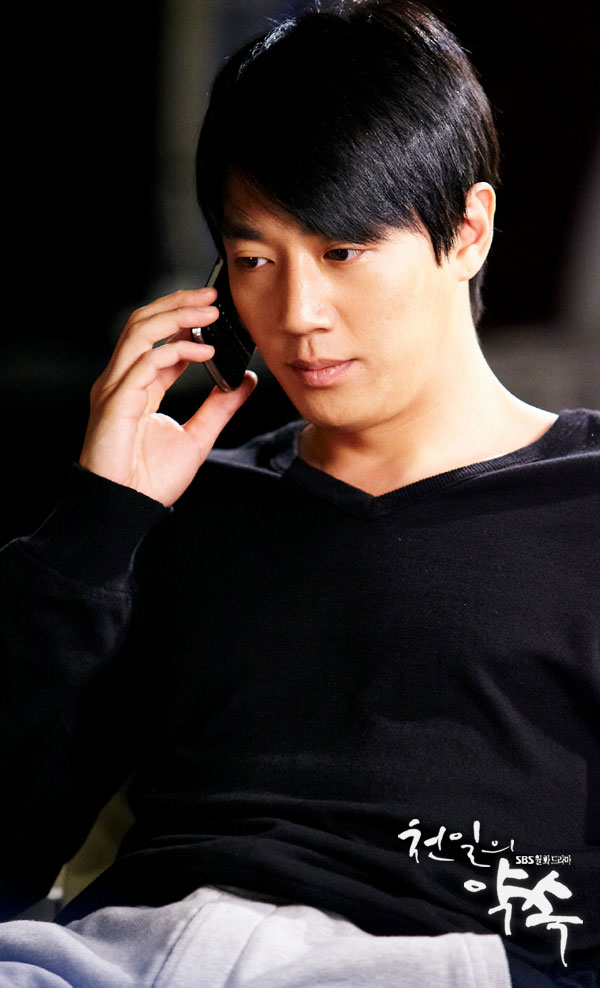 The character of Kim Rae Won is the kind that is good in speaking from when is a kid to old. Many eloquent characters interpret their own life stories, with fast speech rate, which sometimes can be called ​​rhetorical lobbyist. So how is Kim Rae Won who is seldom talking and talks slowly going to portray the character written by Kim Soo Hyun? The question has gathered a lot of attention. However, Kim Rae Woo has managed to immerse into the role with extraordinary ability, he performs the mood of male lead that in complex situation just right. The sad eyes, earnest whispers, he has managed to act affectionately without exaggeration. Can be described as outlook However, gold to the Yuan has exceeded the ability to integrate into the role, he is in a complex situation in the hero's mood performance just right, it is full of sad sad eyes, earnest whispers dialogue, he is without affectation and exaggeration of the truth interpretation to the . Can be described as the appearance looks quiet as water, but inner heart waves billowing.
Born in 1981 at Gangneung city of Gangwon province, Kim Rae Won is influenced by his father who is a hockey player. He studied alone in Seoul as basketball player since first year of high school. After graduating from Namgang (Nam River) High School, he entered School of Performing Arts and Media in Faculty of Arts and Sports Science of Chung Ang University. He quited at second year, and debuted in 1997 youth drama Half of You. Comparing with peers of same age, Kim Rae Won who lives in the society alone early in his life is very sensible, and also looks more mature than his actual age. Perhaps because of this, his hobby turns out to be fishing. He used to be the model for the cover page of a fishing magazine, he used to follow his father who also used to mad about fishing, and learned to enjoy the sense of beauty in waiting when fishing since high school.
In 2003, he rose to the fame of youthful star with Rooftop Room Cat (Attic Cat), but he does not continue to act in similar roles, instead he choose to challenge various types of works and characters. Unlike many anxious actors who disappeared after a short fame, Kim Rae Won knows how to patiently wait for opportunity that suitable for him. Although cautious and reticent is his major famous features, but he also won the praises of been straightforward and easy-going. There was a time when he participated in a production press conference, Kim Rae Won found that there were only chairs for the actors and actresses in leading roles, and he took the initiative to bring more chairs together with supporting casts. He is such an actor who know hows to sacrifice for others, honest and polite.
Perhaps because of this, he is well loved by women. Kim Rae Woo had good partnership with drama actresses Kong Hyo Jin of 2003's Snowman, Kim Tae Hee of 2004's Love Story in Harvard, Jung Ryo-won of 2006's Which Star Are You From, and movie actresses Im Su-jeong of 2003's …ing, Moon Geun Young of 2004's My Little Bride, Uhm Jung-hwa of 2009's Insadong Scandal. Regardless of which work, which co-actor, he was just so fit into the role. His reliable and in-depth acting skill can always help to the opponent to go into the role, and the vivid interaction of two persons can interprets the detailed emotions in play.
So does Soo Ae in A Thousand Days' Promise. Soo Ae who has elegant feminine and Kim Rae Won who diffuses sincere feelings of man are perfect match in appearance. Although the exceptional love scenes in the drama is a hot topic, but the deep love which is full of passion is also one of the highlight of the show. Kim Rae Won is convinced that the actor's job is to digest the role in the drama with own personality, so in front of the camera, he was always strong, with strict requirements of himself, and successfully found his own aura. Writer Kim Soo Hyun who has always been very critical of actors selection and very demanding on the acting, and this time Kim Rae Won has the honor to star in her TV series, and so we look forward to the perfect actor Kim Rae Woo to complete the drama perfectly this fall.
via mydaily