Korean actor Kim Rae Won who starred in popular SBS drama series A Thousand Days' Promise was telling the truth about her past love in the SBS's Night TV Entertainment broadcast on November 30th, 2011.
When asked about "how many true love relationships he had been in before," Kim Rae Won said, "Used to in love for 6 years, this is the first time I tell things like this," and also said that he will look at the mouth first when seeing opposite sex.
In addition, Kim Rae Won also made public his delicate personality, interest in food and etc. About what he will look after 20 years, he said, "Hope to live as the parent of ordinary family," attracting attention.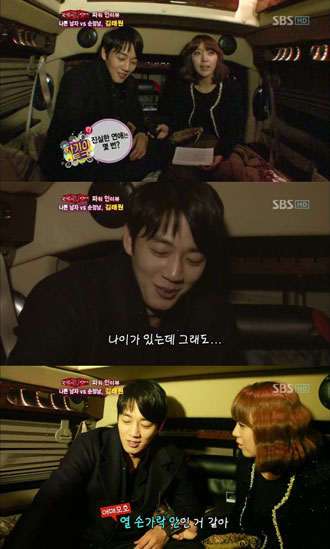 In addition, on the day of broadcast also reported about Choi Hyo Chung incident, Lee Hyori in love and other eye-catching headlines that are sweeping the entertainment industry.