The image of Kim Rae Won in the drama has disappointed viewers.
With 2 episodes left before A Thousand Days' Promise ends, the condition of Soo Ae's illness who is about to give birth to baby is gradually deteriorated.
Especially in the preview video shown on December 13th, 2011, the scene of Lee Seo Yeon (Soo Ae) looking down from the balcony, and Lee Moon Kwon (Park Yoo Hwan) tearfully calls Park Ji Hyung (Kim Rae Won) is implying the suicide of Soo Ae. Accordingly, many viewers speculated that A Thousand Days' Promise will have a tragic ending.
However, in many plot, there is an individual who is like a complete outsider in the eyes of viewers. That person is lead actor Kim Rae Won. As the pillar of the drama, Kim Rae Won did not seem to play any particular role in the drama.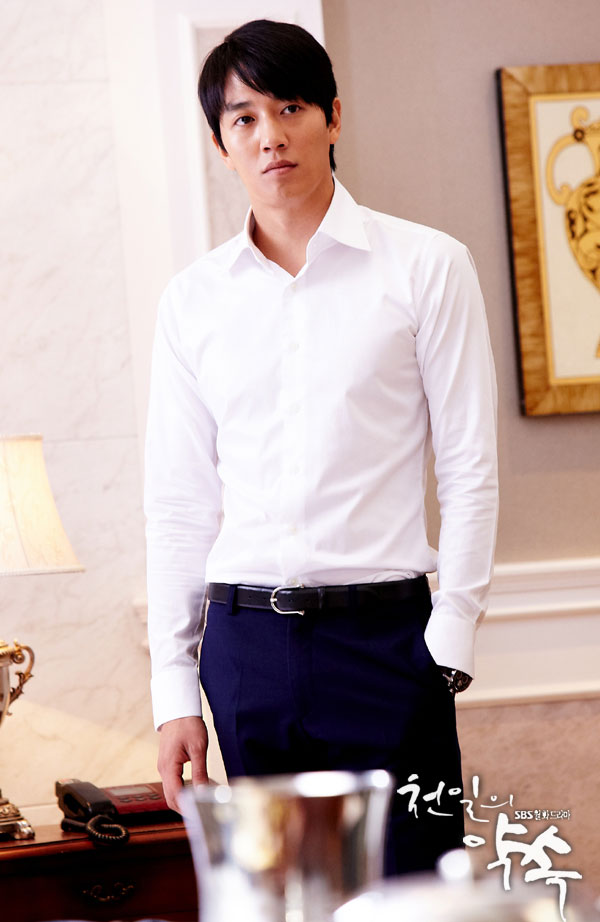 The original intent of the drama is to describe the man protecting the woman who lost her memory. But until now viewers have not seen the highest and purest level of love by the man, it seems that there is only woman who lost the memory. Most stories developed around Soo Ae, Kim Rae Won is just leaving pain tears for Soo Ae whose condition gradually deteriorating.
Most TV series is based on actor in leading role as the center, the deep feeling to the heroine and the dedication to love have been looking forward to by the viewers at the start. But eventually A Thousand Days' Promise does not let people see the image of man who sacrifice himself in rational and love to become the solid arm of heroine.
If saying from the point of acting that Kim Rae Won does not have the charm to play the character, that from the point of script, there isn't simply the plot that can show the charm. These two reasons seem to exist at the same time. The "indecisive man" character of Kim Rae Won sucks the tongue, the explosive power that should be shown in the later half is getting lesser and lesser.
To be sure, Kim Rae Won loses more than gains in A Thousand Days' Promise, A Thousand Days' Promise is a his successful choice.