On January 27th, 2012, a photo of Kim Soo Hyun and Park Bo Young was published online with the title of "Kim Soo Hyun & Park Bo Young, subtle atmosphere."
In the photo, Kim Soo Hyun was wearing a sweater's hat, showing a 'tough' expression, on the contrary, Park Bo Young at the side was wearing a evening dress that exposed her shoulders and smiled brightly.
Netizens who saw the photo commented, "They are a good fit," "Can actually in relationship," "Park Bo Young seems OK too if starring in The Moon that Embraces the Sun," "Now has become closer?" "Is close friend," and so on.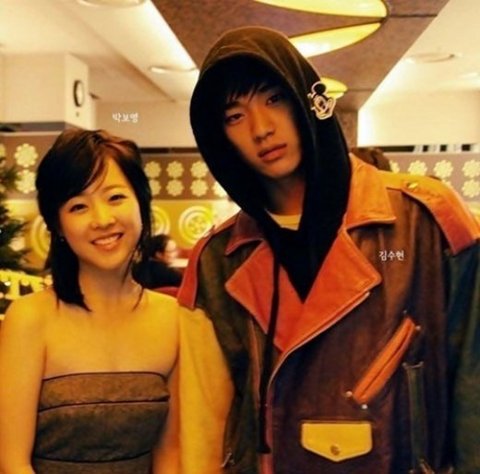 On the other hand, Kim Soo-hyun and Park Bo-young used to cooperate in the KBS 2TV's Jingle Fish in 2008.
via Star News