The photos of actor Kim Soo Hyun auditioned for the TV drama series "Boys Over Flowers" were exposed.
On March 3, a post with the title of "Kim Soo Hyun who almost stars in KBS 2TV's Boys Over Flowers" was uploaded on a portal bulletin board, together with photos.
People in the photos are mostly actors starring in Boys Over Flowers, the neotenous Kim Soo Hyun who stood between Lee Min Ho and Goo Hye Sun was particularly noticeable. Similar with currently, the outstanding appearance of Kim Soo Hyun is charming.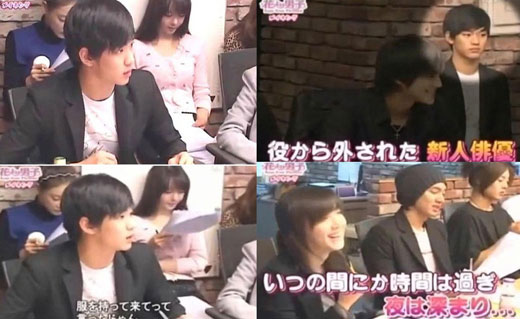 At that time, Kim Soo Hyun couldn't starred in the drama after having a difference with production team after reading the script, and was replaced with Jung Eui Chul. Later, Kim Soo Hyun starred in "Giant," "Will It Snow For Christmas?" and other dramas, the acting skills constantly improved. At present, he is even showing superb acting skills in MBC drama series The Moon that Embraces the Sun.
Netizens commented, "Standing in the middle of F4 also very conspicuous ","Gold will always shine," "The look does not change at all" and other overwhelming responses.
via Joongang Daily